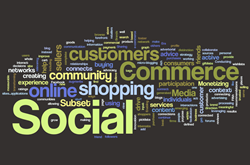 We are very excited to take the next step in becoming a NetSuite certified Commerce Agency Program partner.
Fort Lauderdale, Florida (PRWEB) September 03, 2016
NXTurn, a Five Star Award Partner for NetSuite Inc., has received certification as a Commerce Agency Program by NetSuite Inc., the industry's leading provider of cloud-based financials / ERP and omnichannel commerce software.
NXTurn is proud of this accomplishment to provide NetSuite's unified cloud commerce solution to help businesses drive revenue, speed time-to-market, deliver unique and engaging brand experiences and improve operational cost-efficiencies.
We are very excited to take the next step in becoming a CAP member. As a Five-Star Award Partner for NetSuite now five years in a row, we are dedicated to providing our NetSuite customers with quality implementation, support, customization, integration and ecommerce solutions. We have worked over the past decade to deliver exceptional, award winning ecommerce projects across a wide array of retail categories as well as B2B marketplaces.
This new partnership with NetSuite amplifies NXTurn's capabilities in providing businesses access to expertise in performance optimization, creative services, user experience, digital marketing, search engine optimization, analytics and much more.
We have proven track record building commerce sites over the years and the relationships we have with our existing customers has evolved throughout the years. Using NetSuite SiteBuilder, we are now upgrading our customers to SuiteCommerce Advanced. We pioneered responsive SiteBuilder sites and stretched the limits of SiteBuilder for our customers. With the release of SuiteCommerce Advanced, we are seeing the next generation of commerce and our knowledge and deep experience on both NetSuite and SuiteCommerce gives us the unique ability to help customers build that omni channel commerce solution.
For more information about NXTurn, contact our sales department at (888) 450-3330 ext. 307 / sales(at)nxturn(dot)com.
About NXTurn
Since 2005, NXTurn has assisted hundreds of NetSuites customers with quality implementation, support, customization, integration and eCommerce services. NXTurn is a leading provider for NetSuite's on-demand, integrated business management software for growing and midsize businesses and NXTurn provides a fast, cost effective, reliable way to integrate and manage external applications and data with your NetSuite account.
About NetSuite
Today, more than 24,000 companies and subsidiaries depend on NetSuite to run complex, mission-critical business processes globally in the cloud. Since its inception in 1998, NetSuite has established itself as the leading provider of enterprise-ready cloud business management suites of enterprise resource planning (ERP), customer relationship management (CRM), and ecommerce applications for businesses of all sizes. Many FORTUNE 100 companies rely on NetSuite to accelerate innovation and business transformation. NetSuite continues its success in delivering the best cloud business management suites to businesses around the world, enabling them to lower IT costs significantly while increasing productivity, as the global adoption of the cloud accelerates.