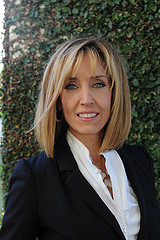 Technology-driven loan services have the potential to revolutionize the mortgage industry by decreasing processing times, simplifying application and loan processes, reducing manual document collection and improving accuracy.
Tampa Bay, Fla. (PRWEB) September 06, 2016
A government report(1) and two recent J.D. Power surveys reveal a growing consumer preference for digital mortgage services, with online lender Quicken Loans achieving the top customer satisfaction ranking for both mortgage origination and mortgage servicing.(2, 3) As an IT executive with financial technology (FinTech) expertise, Monica Eaton-Cardone has followed the transition to digital mortgage services with interest and maintains that online solutions represent a simpler, faster and more efficient alternative to traditional paper-based processes. However, she advises mortgage service firms not to lose sight of the importance of open communication and personal service as they shift from manual to automated transactions.
The J.D. Power 2015 U.S. Primary Mortgage Origination Satisfaction Study found that overall customer satisfaction scores increased 7 points from 2014 to an average of 793 on a 1,000-point scale. Researchers attributed much of the gain to "improved perceptions of the speed of the loan process" due to new technology and operational efficiencies. They also noted that scores for application-related activities were markedly higher among customers using digital communication channels than those communicating via mail and fax, with scores ranging from 799–811 for the former group and 753–770 for the latter.(2)
Meanwhile, J.D. Power's 2016 U.S. Primary Mortgage Servicer Satisfaction Study reported that "interacting with customers more efficiently—and more effectively—can reduce costs and increase profit" while also improving satisfaction levels. The results showed that maintaining an easy-to-navigate website with useful information substantially reduced calls to live agents from 42% to 30%; and fully 40% of respondents said they referenced their servicer's website first before calling. The report also suggested that if firms don't invest in customer service, they may stand to lose business; the findings revealed that when satisfaction is below 600 points, 63% of respondents said they would switch loan servicers.(3)
"Technology-driven loan services have the potential to revolutionize the mortgage industry by decreasing processing times, simplifying application and loan processes, reducing manual document collection and improving accuracy," said Eaton-Cardone, who currently serves as Chief Information Officer (CIO) of Global Risk Technologies and Chief Operating Officer (COO) of Chargebacks911. "Digital verification makes it faster and easier for lenders to make a decision, while online systems allow applicants to track the status of their loan at any time. Given the many advantages of digital loan services, I'm not surprised that an online lender—Quicken Loans—has attained the highest customer satisfaction ratings in the mortgage industry."
As further evidence in support of digital mortgage services, Eaton-Cardone points to a Consumer Financial Protection Bureau pilot study that compared electronic closing technologies—or "eClosing"—to paper-based processes. The study found that eClosing borrowers had higher scores in perceived empowerment, understanding and efficiency as well as shorter closing meetings and earlier document delivery.(1)
Eaton-Cardone believes traditional mortgage service firms will need to begin implementing FinTech innovations to remain competitive. She advises them to start by adopting digital verification services and investing in an easy-to-use online interface that allows applicants and customers to find relevant information, educational materials and status updates. However, she also emphasizes the need for human support that clients can call on as and when needed.
"Consumers clearly value the speed and efficiency of digital mortgage services. As a growing number of them begin relying on online reviews to compare and choose mortgage providers, traditional firms will have to adapt if they hope to sustain market share," explained Eaton-Cardone. "Yet it's equally important to maintain a human element throughout the process, and to provide assistance however and whenever customers want it. By supplementing online portals with 24-hour phone, chat and email support, mortgage firms can gain an edge with today's consumers, who demand timely, responsive and transparent service."
Eaton-Cardone welcomes the opportunity to discuss FinTech trends and solutions with fellow technology professionals at upcoming industry conferences and events. She will be presenting at the Retail Risk conference in New York and the IATA World Financial Symposium in Singapore next month, and she is also available for interviews and future speaking engagements. For more information, visit http://monicaec.com.
About Monica Eaton-Cardone:
Monica Eaton-Cardone is an accomplished entrepreneur, speaker, author and industry thought leader who is internationally recognized for her expertise in risk management, chargeback mitigation, fraud prevention and merchant education. Eaton-Cardone found her calling as an entrepreneur when she sold her first business at the age of 19. She later became an eCommerce merchant; and after grappling with chargebacks and fraud, she took it upon herself to develop a comprehensive, robust solution that combined agile technologies and human insights. Today, Eaton-Cardone's innovations are helping thousands of organizations achieve sustainable growth, and she continues to pioneer loss-prevention best practices as CIO of Global Risk Technologies and COO of Chargebacks911. Eaton-Cardone is a champion of women in IT and business leadership, and aims to inspire the next generation of young innovators through her nonprofit organization, Get Paid for Grades. Get to know her at http://www.monicaec.com.
1. Consumer Financial Protection Bureau. Leveraging Technology to Empower Mortgage Consumers at Closing; August 2015. files.consumerfinance.gov/f/201508_cfpb_leveraging-technology-to-empower-mortgage-consumers-at-closing.pdf
2. J.D. Power. "Mortgage Customer Satisfaction Increases as Lenders Adopt New Technology, Improve Efficiency"; press release issued November 16, 2015. jdpower.com/press-releases/2015-us-primary-mortgage-origination-satisfaction-study
3. J.D. Power. "Primary Mortgage Servicers Need to See Customer Satisfaction as Cost-Reduction Strategy"; press release issued July 28, 2016. jdpower.com/press-releases/jd-power-2016-primary-mortgage-servicer-satisfaction-study