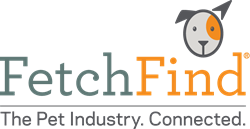 "Through this incredible program we will be able to catapult our growth and secure FetchFind's position as the world's most innovative pet care e-learning solution."
Chicago, IL (PRWEB) September 06, 2016
FetchFind.com, the leader in pet based e-learning, is proud to announce founder and CEO Jamie Migdal, who is already one of tech.co's top ten entrepreneurs over 40, has been accepted into Chicago based incubator 1871's WiSTEM fall cohort. Created in 2015 WiSTEM (Women in STEM) is a 16-week program that connects women digital entrepreneurs to capital, community, and technology resources.
"FetchFind is thrilled to have the support of 1871 and the WiSTEM team," says Jamie Migdal. "Through this incredible program we will be able to catapult our growth and secure FetchFind's position as the world's most innovative pet care e-learning solution."
WiSTEM is a major incubator initiative from Chicago based 1871 designed to increase the number of women CEOs in the science and technological spaces. Founded in 2012, 1871 is the hub for Chicago's thriving technology and entrepreneurial start up scene. 1871 is currently home to more than 400 early-stage, high-growth digital startups. Over the next 16 weeks Jamie will be a part of a 16-week curriculum based program designed to leverage 1871's partnerships and relationships to spur the growth female run technological startups.
"This brings FetchFind to the next level," continues Migdal. "The ecosystem of 1871 breeds opportunity and success. To be a part of that via WiSTEM provides FetchFind with strategic partnerships and opens doors for relationships with some of the best minds in entrepreneurship. I cannot wait to get in there and be a part of it alongside all the other incredible companies in my cohort."
WiSTEM's fall cohort starts September the 19th and runs through January of 2017.
FetchFind is the world's only career and education site dedicated exclusively to the pet industry. We assist businesses of all sizes with hiring and training employees and access to business solutions, as well as providing e-learning and content to individuals interested in becoming a part of the $62 billion pet industry. FetchFind content focuses on topics and tools relating to pet behavior, pet health, customer service, general business and other professional skills needed for working with animals.