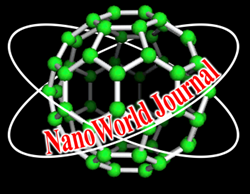 Useful Science and Technology for a Just World
Santa Clara, CA (PRWEB) September 03, 2016
On April 3-5, 2017, the NanoWorld Journal (NWJ) will host its second edition of NanoWorld Conference at Crowne Plaza Boston – Newton, MA (NWC-2017) around the theme "Useful Science and Technology for a Just World" with an unprecedented gathering of the technological experts and creative thought leaders from reputed universities, industries, government laboratories and agencies.
NWC-2017 aims at creating a platform for discussing the advanced solutions through nanotechnology and nanoscience for the problems facing the world in the key sectors of energy, environment, space, hardware and cancer with the involvement of overall society. The conference organizing committee welcomes the world's leading innovators, experts, scholars from technology and industry sectors to add new elements to the existing scientific and commercial developments.
Apart from the keynote and featured presentations, NWC-2017 will have a series of poster and emerging researcher presentations specifically designed for the budding researchers and young scientists to share and discuss on a wide range of topics related to science and technology moderated by senior experts.
NWC-2017 will organize an ad hoc Symposium with the proposal for creation of a dedicated World Peace Forum by a close cooperation with Fondazione EL.B.A. Nicolini, United Scientific Group (USG) and other international organizations to find a solution to many big challenges remaining unsolved in front to humanity, namely cancer, energy, space, hardware and environment. A truly internationalized broad research carried out down to the nanoscale could successfully undertake and solve, leading namely to:

  New Energy Sources
  Carbon Dioxide Reduction
  Cancer Defeat
  Space Exploration and Asteroids Destruction
  Intelligent Hardware
Efforts at the national scale did provide so far a very limited response due to the magnitude of technological and scientific problems still largely underestimated and to the magnitude of the economic crisis existing worldwide. The time is furthermore running out on humanity and exceptional resources and attitudes are called for, and we must thereby attempt to achieve a quite wider consensus with the ad hoc World Peace Forum where leading organizations and nations have been invited.
The inaugural edition of NanoWorld Conference (NWC-2016) during April 4-6, 2016 was attended by 96 scientists from 19 different countries with a successful tie-up between USG and Fondazione EL.B.A. Nicolini. The conference witnessed 2 keynote presentations, 3 plenary symposia, 58 oral presentations and 25 poster presentations on various fields involved with discussions and thought provoking information. In addition, Rave LLC and Graphenea LLC exhibited their technology and products at the summit.
NWC-2017 will provide exciting opportunity to showcase new technologies, products and services of the companies to the broad international audience. To register or learn more about the conference, please visit: http://jnanoworld.com/nwc/
About Organizer
NanoWorld Journal (NWJ) is a quarterly peer-reviewed, open access journal that publishes original research articles, reviews, letters to editor, and technical notes on the solutions through Nanotechnology and Nanosciences to the problems facing the world in the key sectors of energy, environment, space, hardware and cancer in order to achieve significant progress with the involvement of overall society in a dedicated sixth section of the Journal. The scope of the NWJ is centered in the key sectors from which depends human progress and survival, with the aims to enhance worldwide cooperation in research and development.
The NWJ Editorial Board aims to find a solution across opposite nations to the open problems of the above key sectors in order to achieve the scope to close a circle which otherwise could lead to the end of humans survival. The founding Editor-in-Chief for life of NWJ is Prof. Claudio Nicolini, one of the most honored scientists in the leading countries of both the East and the West, and across the most diversified disciplines. For more information, please visit: http://jnanoworld.com/