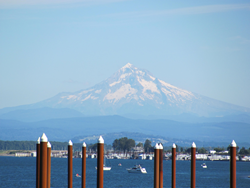 Portland, Oregon (PRWEB) September 07, 2016
Red Lion Jantzen Beach has announced a new limited time offer campaign called "Put Your Money Where Your Fun Is." This campaign grants guests 30% off their stay, along with an additional 10% off if they are a Hello Rewards Member.
"We're excited to offer this discount to travelers coming to Portland," said Rod Russell, General Manager. "With our location near both downtown and the natural Pacific Northwest beauty along the Columbia River, our guests can experience both the Portland's city life and the nature that draw travelers to the area every year."
Red Lion Jantzen Beach's "Put Your Money Where Your Fun Is" campaign runs from September 9th, 2016 to September 21st, 2016. The offer is valid only on stays between October 1st, 2016 and January 16th, 2017. To join Hello Rewards, and earn further discounts, guests can sign up for free at https://www.redlion.com/hello-rewards. Signing up is free, and it presents guests with other rewards that include additional amenities, discounts, and exclusive deals.
About Red Lion Jantzen Beach
Red Lion Jantzen Beach is a convenient, affordable hotel on the banks of the Columbia River, in Portland's Jantzen Beach area. The waterfront hotel provides guests with a rustic setting just minutes from downtown Portland. Amenities include an outdoor swimming pool & whirlpool, riverfront Jantzen Beach Bar and Grill, JB's Night Club, and pet-friendly accommodations for an additional $15 a night. For more information, please visit the property's website at http://www.redlion.com/jantzen-beach.
About RLHC:
RLHC (Red Lion Hotels Corporation) is a hospitality company primarily engaged in the franchising, management, and ownership of upscale, midscale, and economy hotels under the Hotel RL, Red Lion Hotel, Red Lion Inn & Suites, GuestHouse International, and Settle Inn brands. Established in 1959, the company has 130 hotels system wide and also owns and operates an entertainment and event ticket distribution business. For more information, please visit the company's website at http://www.redlion.com/.