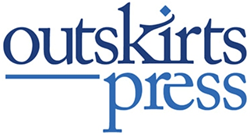 The Annual CIPA EVVY Awards ceremony took place in Denver on August 20, 2016. An EVVY Award is a prerequisite to the Outskirts Press Best Book of the Year Award and the equally coveted $1,500 Grand Prize.
Denver, CO (PRWEB) September 06, 2016
The Outskirts Press Best Book of the Year Award recognizes the best book published by Outskirts Press in 2015 as decided by our executives, our authors and the writing community.
There are three finalists for the Best Book of the Year Award, and next week, we will be featuring each of the Best Book of the Year Award finalists on the Outskirts Press blog and voting will begin on Friday, September 9th.
Here are the three 2015 Outskirts Press Best Book of the Year Award Finalists in random order. Congratulations to them all!
Meridian by Andrew Ceroni
Paradox Effect by Gabriel F.W. Koch
Insanity by Murder by W. Rosser Wilson
All these books, and other Outskirts Press titles, are available from all major online retailers like Amazon, Barnes & Noble, Powells, Books A Million, and others, plus conveniently from the Outskirts Press Direct bookstore at http://outskirtspress.com/bookstore for discounts ranging from 10%-55%.
About Outskirts Press, Inc.: Outskirts Press offers full-service, custom self-publishing and book marketing services for authors seeking a cost-effective, fast, and flexible way to publish and distribute their books worldwide while retaining all their rights and full creative control. Available for authors globally at http://www.outskirtspress.com and located on the outskirts of Denver, Colorado, Outskirts Press, Inc. represents the future of book publishing, today.
Outskirts Press, Inc., 10940 S. Parker Rd - 515, Parker, Colorado 80134
http://outskirtspress.com 1-888-OP-BOOKS