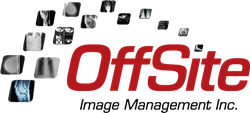 Now, the control and transparency of the process is easily placed in the hands of the hospital, with no additional software or equipment needed.
St. Joseph, MO (PRWEB) September 08, 2016
Despite a commitment to a smooth patient care process, many hospitals and clinics struggle with gaps, delays and accessibility problems related to the ordering of medical images, delivery of diagnostic results -- especially as patient priority levels change rapidly. To answer this challenge, OffSite Image Management has partnered with Integrated Modular Systems Inc. (IMSI) to provide a new teleradiology platform that includes cutting-edge solutions to solve common workflow and reporting problems in medical imaging. This new teleradiology platform is designed to help hospitals and imaging teams easily view, report, manage, and stay accountable for every diagnostic exam.
Lasha Dalakishvilli, CEO at OffSite Image Management, explains the importance of Telerad360. "Prior to Telerad360, many facilities experienced a breakdown of control and accountability concerning daily radiology worklists and losses of efficiency when viewing and sharing reports. These inefficiencies made managing patient exam schedules difficult due to a constantly shifting priority level and delayed the diagnosis process. Sometimes the process was delayed waiting on a response from the transcriptionist. Now, the control and transparency of the process is easily placed in the hands of the hospital, with no additional software or equipment needed."
The new platform is called Telerad360 because it's one of the only cloud-based teleradiology solutions offering integrated RIS, imaging worklist management, voice recognition, report distribution, cloud diagnostic viewing, compatibility with virtually any mobile device, and complete mobility. "There are very few companies that offer this type of solution," says Dalakishvilli. "However, ours is the only solution of this type that offers complete flexibility and scalability."
Telerad360 puts the workflow control back into the hands of the provider. Radiologists no longer have to worry about buying hardware or software – all they need to do is subscribe, and they're connected completely across the diagnostic imaging process with IT administrators, technicians, radiologists and hospital team members.
Once a hospital sends images to Telerad360, the radiologist reading worklist is immediately updated based upon the reader's preference. The radiologists and hospitals are all held accountable because the system, which is simplified and transparent, allows everyone to see each other's workflow. This accountability helps to improve patient care and record management.
"The voice recognition and self-editing tools allow radiologists to edit their reports immediately without waiting on a transcriptionist," says Dalakishvilli. "Telerad360 ensures that no one is losing track of patients in the process and the technologist can see when the radiologist has finalized the report."
Reports can be imported directly into the local EMR, printed from the Telerad360 Portal or electronically delivered to any destination. The radiologist and hospital can use the data analytics within Telerad360 for strategic analysis and planning.
Geoff Mazur, Vice President at IMSI highlights the powerful analytics, diagnostic and reporting capabilities of the new platform. "The Telerad360 platform empowers radiologists, imaging facilities, urgent care centers and hospitals with cutting-edge capabilities for efficient and accountable patient care. Telerad360 analytics tools enable health care providers to strategically manage and analyze their imaging business for improved efficiency, compliance and growth," he said.
Dalakishvilli said IMSI and OffSite both recognized that radiologists want a solution that allows them to manage data coming from multiple facilities and using logical rules to manage received data. They want an efficient workflow management system that can be customized to multiple radiologists and able to scale up or down accordingly. Telerad360 addresses these needs.
Both companies also recognized a need for radiologists to be able to communicate more easily, which is why they built Telerad360 with voice recognition, quick messaging and self-editing tools. Furthermore, the solution allows radiologists to view technologists' notes and the customer portal for direct interactions with the radiologists.
Telerad360 users will see a big benefit as they will have direct access to radiologists and will be able to prioritize exams, move exams on the reading work list and have options for how the exam report is delivered, including having it delivered directly to the EMR.
"Our clients have a sense of control over their data and time," Dalakishvilli said. "Many hospitals feel like they are sending exams out to nowhere and that they are at the mercy of outside forces until they get a final report. To be able to track the exam after it's sent, and still manage it after it has left the facility makes a huge difference."
About OffSite Image Management
OffSite Image Management, Inc. provides vendor neutral archiving services based on open architecture design and industry enterprise archiving standards. OffSite solutions integrate seamlessly with other applications and eliminates the concern regarding obsolescence and future storage requirements. For more information about OffSite, visit online at http://offsiteimagemgt.com.
About Integrated Modular Systems (IMSI)
IMSI provides medical imaging workflow solutions to hospitals, imaging centers, urgent care networks, teleradiology, radiologists, universities, NFL teams, MLB teams and veterinary hospitals. For over 35 years, IMSI has provided innovation, experience and service to medical imaging clients nationwide. Learn more about IMSI at http://www.IMSIMED.com
Geoff Mazur
Integrated Modular Systems Inc. (IMSI)
2500 W Township Line Rd.
Havertown, PA 19083
gmazur(at)imsimed.com
http://www.IMSIMED.com