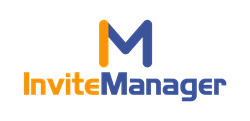 We are always looking to empower our partners with the appropriate tools to show them that their Investment in us is working and driving real business –and InviteManager does just that.
Calabasas, CA (PRWEB) September 07, 2016
Football season is here and InviteManager has teamed up once again with the NFL teams in Chicago, Houston, Indianapolis and across the league to help suite holders, sponsors, and companies of all sizes get the most from their NFL experience.
Taking customers to sporting events and customer events works so well companies spend over $600 billion on it every year yet sometimes struggle to get the right people to the games and track the return on investment. NFL teams including the Texans, Bears, Bengals, Colts, Ravens, and more provide InviteManager to their customers to help them easily invite the best guests, check them in at the game, and prove just how well football tickets work when pitching customers and prospects. The partnerships are so successful, globally known brands like Verizon, Coca-Cola, FedEx, and Anheuser Busch use and leverage InviteManager.
"The NFL dominates popular culture and, when used correctly, is an incredibly valuable business asset," said Tony Knopp, CEO and Co-Founder of InviteManager. "This weekend, stadiums will be filled with companies spending time with customers and prospects. Companies who use spreadsheets and emails to try and run customer events will be far less successful than the pros we see using tech to get huge return on the investment."
"We are always looking to empower our partners with the appropriate tools to show them that their Investment in us is working and driving real business –and InviteManager does just that." Said Adam Kellner of the Chicago Bears, an InviteManager partner for the past six seasons. "We are pleased to team up with them again this season."
InviteManager is an easy to use SaaS enabling companies to nominate and invite guests, check them in at the event, and understand the return on investment through powerful reports. Used by 50 of the Fortune 500 and endorsed by over sixty pro teams, InviteManager partners with Salesforce.com, Concur, StubHub, Microsoft, and American Express to make tickets easy and available in the enterprise and mobile apps professionals use every day.
"The NFL season is when companies really start ramping up as customers and prospects are back to business from summer," said Knopp, "We're all trying to cut through that full inbox to woo a new prospect and NFL tickets are a proven way to win customers time and, eventually, their business."
About InviteManager
You share events and experiences with customers that work. InviteManager makes it easy and proves the ROI.
Companies globally invest over $600 billion in client entertainment, customer events, and sports tickets every year. InviteManager makes client entertainment easy and proves the ROI by providing convenient and simple tech to create events, invite guests, register and check-in customers, and report on the effectiveness of each event in real-time. How It Works.
The choice of thousands of globally-known companies like Coca-Cola, FedEx, Verizon, American Express, Anheuser Busch, MasterCard and sixty pro and college teams in the NFL, NBA, NHL, and NCAA, InviteManager connects companies and their customers with event and ticket management solutions for today's business. InviteManager partners with the AppStore and Google Play, InviteManager for Salesforce, InviteManager for Concur, StubHub, Ticketmaster, and InviteManager for Microsoft Outlook to make customer events easy in the applications companies use every day.
InviteManager is based in Calabasas, CA with five offices globally managing and automating over 30 million invitations, registrations, and tickets every year.