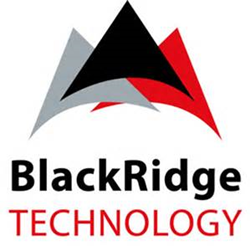 "We are pleased to leverage BlackRidge Technology to bring a new level of protection that stops network scanning, reconnaissance and unauthenticated access to our client's networks and cloud services," said Ondrej Krehel CEO and Founder LIFARS
New York, NY and Reno, NV –
September 7, 2016 – (PRWEB) September 07, 2016 -- BlackRidge Technology, provider of identity-based network and cyber security, announces its partnership with LIFARS, a New York-based Incident Response and Cybersecurity Intelligence firm. The partnership, designed to provide an ecosystem for expanding visibility and reach, offers clients a new level of protection that stops cyber-attacks, protects against insider threats and deploys an emergency response team as needed on demand.
"LIFARS partners with and integrates leading cyber security technologies to ensure our clients have access to the highest levels of protection, says Ondrej Krehel, CEO and Founder, LIFARS. "We are pleased to leverage BlackRidge Technology in our managed services and assessment services practices to bring a new level of protection that stops network scanning, reconnaissance and unauthenticated access to our client's networks and cloud services."
BlackRidge provides identity-based cyber security defense that stops cyber-attacks and protects against insider threats at the earliest possible time, on the first packet before network sessions are established. This provides the equivalent of secure caller ID for the network that allows only identified and authorized users or devices access to enterprise and cloud systems.
LIFARS fortifies its customers' digital presence with managed security, 24/7 constant monitoring and threat intelligence, digital forensics, elite retainer-based data breach incident response, application penetration testing, and information security and technical training.
"LIFARS' hands on digital forensic and data breach incident response services and expertise provides a great opportunity to drive additional value to BlackRidge clients who are seeking a strategic partner in this space," says Bob Graham, CEO of BlackRidge Technology. "We are excited to work with LIFARS to provide a new level of military-style cyber protection and incident response to our clients."
About BlackRidge
BlackRidge Technology provides identity-based network and cyber security defense that stops cyber-attacks and protects against insider threats. Our First Packet Authentication™ technology was developed for the military to cloak and protect servers and segment networks. BlackRidge Transport Access Control authenticates user and device identity and applies policy on the first packet of network sessions. This new level of real-time protection blocks or redirects unauthorized and unidentified traffic to stop known and unknown cyber-attacks, protects against insider and third party threats, and provides identity attribution. BlackRidge Technology was founded in 2010 to commercialize its military grade and patented identity-based network security technology. For more information, visit http://www.blackridge.us.
Social Media: Blog |Twitter | LinkedIn | Facebook
About LIFARS
LIFARS helps businesses defend their networks and reputation by providing elite cybersecurity solutions with military-style Incident Response and Digital Forensics. Through decades of hands-on experience with high-profile cases, we are uniquely positioned on the cybersecurity battlefield and our mission objective is clear: protecting your business. Based in the New York City, LIFARS has its finger on the pulse of cybersecurity.