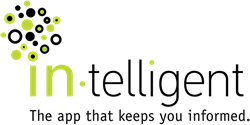 The rallying cry of National Preparedness Month begins with communication...
MIAMI, Florida (PRWEB) September 07, 2016
(September 7, 2016) – As the nation begins September's observance of National Preparedness Month, communities all across America are looking for better tools that heighten communication for all their residents so they can be better prepared when dealing with crisis situations. Leading this charge in Florida is Miami-Dade County Mayor Carlos A. Giménez, who is committed to adopting In-telligent to increase the safety and wellbeing of his county's residents. A former Chief of Fire and Rescue, and now mayor of the most populous county in all of Florida, Giménez has a unique perspective on the importance of fast, accurate communication in dealing with emergency situations.
"As mayor, I'm responsible for the safety of all Miami-Dade County residents and visitors," said Mayor Giménez. "In-telligent is a tool that we are exploring to find the most efficient way to notify officers and County employees of critical and potentially life-threatening events. Using emerging tools like In-telligent shows that we are taking proactive steps to keep all Miamians safe."
In-telligent founder and CEO Allan Sutherland is passionate about the need for communities to heighten communication to allow for tighter coordination between emergency managers and residents to help keep residents safe.
"With the numerous events in recent times, we are living in a world where safety and security have become a serious daily concern. The presence of the Military Southern Command, the Federal Reserve, Miami-Dade County headquarters for Elections, Police & Fire as well major international corporate headquarters in our City, safety is an even greater concern in Doral," stated Councilman Pete Cabrera. "Doral has tried to be on the cutting edge of technology since its creation. Now In-telligent's amazing technology and platform can help us reduce or eliminate the impact of any major safety or security concern."
"The rallying cry of National Preparedness Month begins with communication," said In-telligent founder and CEO Allan Sutherland. "In a nutshell, communication can save lives, save time, and enhance everyone's quality of life. I'm very gratified that so many community leaders are embracing In-telligent as a simple and cost-effective solution to help keep their citizens safe."
Miami Commissioner Francis Suarez quickly grasped the life-saving benefits of In-telligent. "Our city must be on the cusp of technology-based solutions that allow us to communicate with our public safety officers and citizens in times of critical emergencies. In-telligent's technology allows us to do that and generate revenue at the same time," stated Commissioner Suarez.
"This type of technology can certainly provide added safety value as a force multiplier to our community and further enhance safety for our homeland security initiatives," added Coral Gable's Assistant City Manager, Officer Frank Fernandez.
Momentum for In-telligent is building as word spreads about the platform's many advantages and ease of use. The Discovery Channel's NewsWatch program aired an informational segment on In-telligent's application within our schools in August, and plans to air another segment focusing on Emergency Preparedness on September 9th. Sutherland said that plans are under way to roll out In-telligent on a national basis and that wider adoption of the platform is imminent.
"Municipalities across the country, like the City of Doral, the City of Miami, and the City of Coral Gables, are considering getting on the In-telligent bandwagon," said Sutherland. "As respected leaders like Mayor Giménez, Commissioner Suarez, Councilman Cabrera, and Officer Fernandez share their enthusiasm for the platform, their counterparts are discovering the many advantages of becoming an In-telligent community."
About In-telligent
In-telligent gives peace of mind to users by enabling them to be better informed, have greater awareness, and become more deeply engaged in their communities. Safety and performance are best-in-class, powered by Amazon Web Services, Apple, and Google. In-telligent is compatible with both Android and iOS powered devices. With unprecedented functionality, and remarkable ease of use, In-telligent builds awareness in a way that strengthens trust, heightens safety and saves money. In the case of an emergency, In-telligent ensures that a community will be alerted immediately - because safety is critical. Visit http://www.in-telligent.com to find out how to become a part of an In-telligent community.