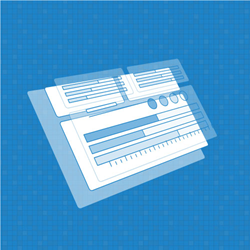 Qualit8 can help focus program efforts, reduce costs and increase the quality of care for patients and members
Annapolis, MD (PRWEB) September 08, 2016
HEDIS®-based quality metrics are progressively driving the accountability and profitability of government programs with payments, penalties, and bonuses that are "graded on a curve" relative to one's competitors. A myriad of possible Quality Improvement initiatives exist, all ostensibly aimed at improving one's scores, but far too numerous and costly to blindly pursue. To successfully navigate this maze, today's health plans need to employ a data-driven triad of gap identification, strategic intervention, and dynamic recalibration. Qualit8 provides the "command center" from which to orchestrate Quality Management endeavors, using a series of inter-related analytic dashboard suites.
Qualit8 integrates efforts to close Quality gaps with Risk Adjustment coding and documentation gaps, to produce a coordinated road map that is more efficient for the plan, less disruptive to providers, and more respectful of the members. Confidence levels are assigned to the likelihood of closing each gap at the individual provider- and member-level, priority scores to the revenue impact of addressing each quality metric, and grades for both clinical performance and coding efficacy to providers and medical groups – all for the purpose of optimally deploying finite resources to maximize financial impact and document care quality.
Key Features making Qualit8 the most strategic, dynamic, and coordinated solution for closing quality gaps and improving quality scores:

Predictive models to identify all members who might have a qualifying chronic condition that would warrant inclusion in the denominator of each quality metric, including those tied to persisting conditions not currently coded, suspecting conditions at risk for disease progression, and false negatives not yet recognized by care management
Dynamic Intervention Planning that incorporates member and provider behavior
Advanced Analytics for monitoring, measuring, and reporting on each quality metric – and assimilating these data in order to redirect interventions where needed most
Statistical projections and comparison analyses of client data versus benchmarks to master the relative determination models used in grading plans against one another
"Pulse8 has been very successfully in assisting plans with managing their risk adjustment programs. It is exciting that we can now provide plans and providers the ability to manage both their risk adjustment and quality programs under one analytical tool, especially as we are seeing quality standards increasing. By using Dynamic Intervention Planning, Qualit8 can help focus program efforts, reduce costs and increase the quality of care for patients and members", stated Kari Hadley, Senior Director of Medicaid and Quality Products at Pulse8.
About Pulse8:
Pulse8 is the only Healthcare Analytics and Technology Company delivering complete visibility into the efficacy of Risk Adjustment and Quality Management programs. We enable health plans and at-risk providers to achieve the greatest financial impact in the ACA Commercial, Medicare Advantage, and Medicaid markets. By combining advanced analytic methodologies with extensive health plan experience, Pulse8 has developed a suite of uniquely pragmatic solutions that are revolutionizing risk adjustment and quality. Pulse8's flexible business intelligence tools offer real-time visibility into member and provider activities so our clients can apply the most cost-effective and appropriate interventions for closing gaps in documentation, coding, and quality. For more company information, please contact Scott Filiault at (732) 570-9095, visit us at http://www.Pulse8.com, or follow us on Twitter @Pulse8News.