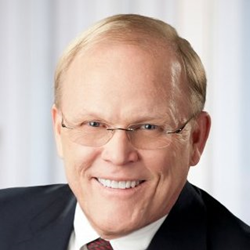 Paramus, New Jersey (PRWEB) September 08, 2016
Bruce D. Linger, CFP, CRPC, CCPS, registered representative of Lincoln Financial Advisors Corp. (LFA), was recently selected to join the Board of Directors for The Resource Group (TRG), an invitation-only, nationwide network of the top 200 planners within LFA.
The goal of TRG is to collaborate, share intellectual capital – including financial planning expertise, resources, networking opportunities, and practice management strategies – to help drive practice development among advisors and provide industry-leading service to clients.
TRG is comprised of various committees and subcommittees which deliver ideas and actions critical to the success of LFA advisors and their business. Linger will serve as lead for the Compliance Committee for the second consecutive year.
Linger has been in the financial services industry for 30 years. Since 1998, he has acted as a steward for the New Jersey and National Length of Service Award Programs (LOSAP) which provide a benefit platform to local volunteer firefighters and EMS workers. Linger was elected into the Eagle Scout Hall of Fame in 2010 and has served as president of the Business Association of the Tax Collectors & Treasurers Association (TCTA) of New Jersey.
Linger holds the professional designations of Certified Financial Planner (CFP), Chartered Retirement Planning Counselor (CRPC), and Certified College Planning Specialist (CCPS), as well as his Series 6, 66, New Jersey Life and Health Licenses.
His office is located at 61 South Paramus Road, Suite 425, Paramus, N.J.
About Lincoln Financial Network
Lincoln Financial Network is the marketing name for the retail sales and financial planning affiliates of Lincoln Financial Group and includes Lincoln Financial Advisors Corp. and Lincoln Financial Securities Corporation, both members of FINRA and SIPC. Consisting of approximately 8,500 representatives, agents, and full-service financial planners throughout the United States, Lincoln Financial Network professionals can offer financial planning and advisory services, retirement services, life products, annuities, investments, and trust services to affluent individuals, business owners, and families.