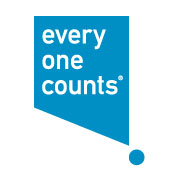 San Diego, Ca (PRWEB) September 13, 2016
Everyone Counts, the leader in election modernization, has been selected by the California Public Employees Retirement System (CalPERS) to provide eLect® Online and Telephone Voting services for its elections. The five-year contract was awarded to a joint venture between Everyone Counts and Integrity Voting Systems, who will be managing the mail ballot channel.
Among the most influential pension funds in the world, CalPERS represents more than 1.7 million public employees and retirees throughout the state of California. CalPERS' goal in adding online voting solutions to its traditional paper voting process is to increase the number of members involved in selecting the board that makes decisions regarding the management of their pension funds.
To reach that goal, CalPERS selected Everyone Counts to modernize its election process by creating secure digital ballots for both online and telephone as a way to better engage its diverse membership. Everyone Counts has a proven track record of transitioning both public and private sector organizations to secure, accessible digital elections resulting in increased participation across all voter demographics.
"The future of nearly two million California employees' retirement plans rests with the CalPERS board of administration," said Everyone Counts CEO Lori Steele Contorer. "With such high stakes, CalPERS recognized the importance of ensuring that the election process itself has as high a level of integrity as those ultimately elected. The best way to ensure that is by offering secure, accessible, auditable online voting. We are honored to be chosen to implement this important transition by an organization as vital as CalPERS."
A unique combination of Software as a Service technology, military-grade security and election administration, Everyone Counts' eLect® Online Voting provides voting systems for organizations across the world. These solutions are not only more cost-efficient than antiquated, paper methods, but eLect® Online Voting also ensures security, accuracy, accessibility and fast tabulation of results.
For more information on eLect® Online Voting, visit http://www.everyonecounts.com
###
Everyone Counts was founded to bring state of the art technologies already proven in other mission-critical industries to voting, to modernize elections and raise the bar for security, transparency and accessibility. Everyone Counts has built a team of internationally recognized election administration and technology experts to develop eLect®‒the world's first and only perpetually state-of-the-art, universally accessible election administration and voting system. Used by voters in more than 160 countries, eLect has become the industry standard in security, integrity, flexibility, and reliability through its unique Software as a Service (SaaS) delivery model. To learn more visit http://www.EveryoneCounts.com.