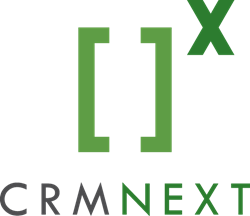 Sausalito (CA) (PRWEB) September 08, 2016
CRMNEXT, the World's No.1 Commutable Cloud Solution, announced that it has been featured as a 'Visionary' in the 2016 Gartner Magic Quadrant for Sales force automation. Gartner Magic Quadrants uses an advance research methodology that provide a graphical competitive positioning of technology providers, for potential buyer reference. It is the first product company from India to be featured as a Visionary in a Gartner Magic Quadrant.
In Magic Quadrant report Gartner has stated "CRMNEXT has a strong product vision, SFA functionality, advanced analytics, process modeling and large-scale implementations in complex B2C environments. It is the most suitable CRM solution for enterprise B2C clients with large numbers of users that need a complete solution to manage multichannel customer journeys."
In its recent CRM software release CRMNEXT introduced a card-based interface, customer journeys for self-service capabilities, improved predictive analytics, a decision engine for complex business rules and processes, and improved integration capabilities. CRMNEXT also provides a strong social collaboration for opportunities and accounts and includes chat, files and polls.
"CRMNEXT, the true digital CRM has some of the world's largest implementations, with several in excess of 50,000 users, covering sales, service, marketing across all physical and digital channels in the financial services sectors. We are extremely delighted for moving from the Niche Players quadrant to the Visionaries quadrant this year" said Sushil Tyagi, Director, Global Sales and Marketing at CRMNEXT.
There are more than 400,000 bankers using CRMNEXT banking CRM across the globe. Over the past decade, it has been closely working with three of India's leading private banks – HDFC Bank, Axis Bank, ICICI Bank, top Insurance companies like Max Life Insurance, along with financial institutions like Bajaj Auto Finance, for providing customized CRM solutions.
About CRMNEXT:
CRMNEXT is the leading global cloud CRM solution provider. It has practice leadership across nine verticals assisting businesses from SMEs to Fortune 500 businesses in optimizing customer relationships. CRMNEXT closely works with its stakeholders leveraging extensive domain expertise to enhance business efficiency and improve processes. Its growing success in the global market is a testament to CRMNEXT's combination of competency and commitment to results. For more information, visit: http://www.crmnext.com
About Gartner:
Gartner, Inc. is the world's leading information technology research and advisory company. Through the resources of Gartner Research, Gartner Executive Programs, Gartner Consulting and Gartner Events, Gartner works with every client to research, analyze and interpret the business of IT within the context of their individual role. Founded in 1979, Gartner is headquartered in Stamford, Connecticut, USA, and has 6,400 associates, including more than 1,480 research analysts and consultants, and clients in 85 countries. For more information, visit http://www.gartner.com .