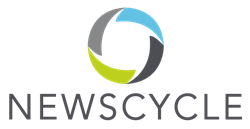 Bloomington, MN (PRWEB) September 08, 2016
NEWSCYCLE Solutions announces the delivery of ONSET 2016-2. ONSET is the new digital content management system released in July 2016. The software is built on Drupal 8 technology and includes modules, widgets and tools designed specifically for news media organizations.
ONSET 2016-2 extends the system's communication and collaboration functionality, enabling organized, category-specific group conversations on an open messaging platform. Additionally, the latest ONSET release includes priority publishing options and a URL history and tracking tool.
"The high-quality features in ONSET 2016-2 give the entire newsroom time-saving components that simplify and accelerate digital content management processes," said Kelli Chmielorz, Director of Product Strategy for NEWSCYCLE's media systems. "With 2016-2, newsrooms can share story details and assets with reporters more efficiently for better story-telling, and editors can prioritize the online placement of articles, allowing breaking news to publish automatically without having to manipulate layouts."
ONSET 2016-2 includes the following features:
Slack Integration
Slack is a team messaging tool that gives content managers a transparent view of story-related information. Users create specific category channels and include alert messages to notify team members about new story details and status updates. Users can send direct and private messages to journalists when assigned a story or with edits to existing stories.
Priority Weighting within Categories
Story priority within sections or categories enables editors to determine display positions for articles to appear on separate web pages. Editors can assign priority for new articles or updates as stories evolve, automatically repositioning all content within the category.
URL Tracking
URL tracking provides a history of all URL aliases, allowing users to create aliases quickly within a story. The URL Tracking feature includes a redirect setup for shared links.
ONSET is deployed in the NEWSCYCLE Cloud hosting environment, powered by Amazon Web Services.
About NEWSCYCLE Solutions
Newscycle develops and delivers software technology that empowers the global news media industry. Our solutions enable publishers to thrive in a rapidly transforming market. We help our clients in their mission to create stronger, better-informed communities while protecting the integrity of news, advertising and customer information. Newscycle is a trusted partner serving more than 750 media enterprises, including 1,200 companies with 8,000 properties across 45 countries on six continents. The company is headquartered in Bloomington, MN and has U.S. offices in Florida, Michigan and Utah; with international offices in Denmark, Germany, Malaysia, Sweden, and the United Kingdom; and satellite offices in Australia, Canada and Norway. For more information about Newscycle's technology innovations for 2016, go to newscycle.com/innovations2016.
Media Contact
Lisa Speth
NEWSCYCLE Solutions
Marketing Communications Manager
lisa.speth(at)newscycle(dot)com