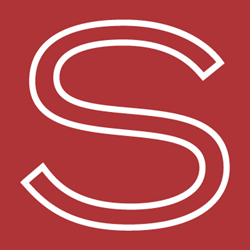 We are passionate to bring the digital community together to share best practices that accelerate the growth of their careers and the brands they lead digitally. - David Capece, CEO & Founder
TAMPA, Florida (PRWEB) September 12, 2016
Sparxoo, an integrated digital marketing agency, announced today the launch of a quarterly Digital Power Hour series. The event series is aimed at bringing together the leading digital marketers in the area to network, discuss and learn.
"There are so many talented digital marketers across Tampa Bay who seek to be better connected. We are passionate to bring the digital community together to share best practices that accelerate the growth of their careers and the brands they lead digitally," said David Capece, Sparxoo CEO.
The Digital Happy Hour launches Sept. 29, 2016 with approximately 25 attendees. The first session will be focused on the latest advancements in marketing automation and demand generation. Future Digital Happy Hour events will feature keynote speakers from the northeast and west coast.
"With the landscape of digital marketing changing at astronomical speeds, it's ever more important to not just follow cutting edge trends, but to be ahead of the next curve," said Joey Baird, Sparxoo Senior Director of Digital Marketing.
Sparxoo specializes in integrated digital marketing services, with a focus on brand strategy, interactive design, and web and mobile development. Today, the agency provides integrated services to clients in tourism and other industries, including: B2B Technology, Education, Health & Wellness, Professional Services and Sports & Entertainment.
For more information on Sparxoo's services, please visit http://www.sparxoo.com.
About Sparxoo
Sparxoo, with offices in Tampa and Miami, is an integrated digital marketing agency that creates competitive advantage at the intersection of digital technology and brand storytelling. We are a digital marketing agency wired to disrupt the status quo with award-winning brand strategy, web design and digital marketing. We are proud to champion our client brands. For more information, http://www.sparxoo.com.