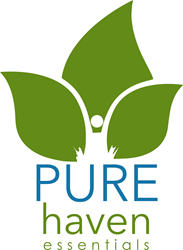 "We know that this is important to both our consultants and our customers who depend on us to provide the very best for them and their families. We are thrilled to take this next step in earning the confidence that they have in us." Joe Ochoa, CEO
Warren, RI (PRWEB) September 13, 2016
Pure Haven Essentials, headquartered in Warren, RI, announces that it has been awarded certification as a USDA National Organic Program certified organic manufacturing facility by Oregon Tilth Certified Organic.
"To achieve this certification, we passed a stringent audit by Oregon Tilth Certified Organic. We had to qualify in all areas, including sourcing, formulation, production procedures, sanitizing and cleaning processes, quality control, and tracking of all in and outgoing products," said Krupa Koestline, Pure Haven Essentials' Chief Product Officer. "This certification has been a major goal for us since the inception of Pure Haven Essentials, and we have been working hard to achieve this certification."
Pure Haven Essentials offers a range of non-toxic cosmetics, personal care and cleaning products made from ingredients that are known to be free of harmful chemicals, known carcinogens, and endocrine disruptors. While the European Union bans nearly 1,400 chemicals from cosmetics products, the United States bans only 11. Pure Haven Essentials' mission is to provide the safest, most effective products in the United States, so that consumers can easily purchase cleaning and personal care products that are both free from harmful chemicals and environmentally responsible. All Pure Haven Essentials products are manufactured in the United States.
Joe Ochoa, the company's CEO, explained that this certification provides another layer of oversight and accountability, assuring customers of its commitment to providing the safest products available. "We know that this is important to both our consultants and our customers who depend on us to provide the very best for them and their families. We are thrilled to be able to take this next step in earning the confidence that they have in us."
About Pure Haven Essentials
Pure Haven Essentials is making a positive difference in the health of Americans and our environment by educating on the effects of toxins in most conventional products, and by offering safe, effective and affordable product alternatives, free of harmful chemicals. The company's direct selling/party plan business model enables thousands of independent business owners to make a real, life-enhancing difference for individuals and families, while working towards their own unique personal and financial goals. For more information, visit the company's website at http://purehavenessentials.com.