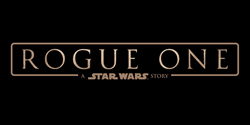 It's incredible to see how passionate the DBH team and artists are about working on something that's so close to us.
Chico, CA (PRWEB) September 13, 2016
These Are The Shirts You're Looking For!
Bringing together a combination of creativity, innovation and design, the artistic collective Design by Humans (DBH) made the Kessel Run in less than 12 parsecs, so that they could offer original designs, many exclusive, in their officially licensed Star Wars™ store, in time for the upcoming movie release of Rogue One: A Star Wars Story. This means that starting on September 30th, 2016 DBH will be expanding their Star Wars collection, in order to incorporate some pretty amazing Rogue One shirts.
This announcement comes in anticipation of the December 16, 2016 release of the stand alone movie Rogue One: A Star Wars Story, and presents a brilliant opportunity for the DBH community, creating a collection that will be sure to satisfy both fanboys and fangirls. The addition of so many great new characters to the Star Wars™ franchise, gives artists greater opportunities to create and offer Star Wars fans a fantastic selection to choose from. Much like the Official Star Wars Shop, consumers can browse custom artwork, and can purchase the designs on t-shirts and other kinds of amazing apparel.
"This is really exciting for Design By Humans and our community," says President Jeff Sierra. "It's incredible to see how passionate the DBH team and artists are about working on something that's so close to us."
DBH boasts a tremendous range of Star Wars shirts, cooler than Lando Calrissian taking an ice bath on Hoth. There are shirts to suit every style, from old school Atari Rebels vs Empire tees, to Jedi Academy tanks. The baddest dad in town still rules supreme, Darth Vader emblazoning shirt after shirt, from Pink Floyd inspired graphic tees to Empire propaganda posters!
DBH has traditional fan favorite older characters, with new collections encompassing new characters all of the time, including Rey, Captain Phasma, Kylo Ren and BB-8 to name but a few. With all of these designs available on shirts, some are even available on tanks, hoodies and sweatshirts.
About Star Wars
Star Wars is an American film franchise created by George Lucas. The first film in the series was released in 1977 and became a worldwide hit. It was followed by two sequels, The Empire Strikes Back (1980) and Return of the Jedi (1983). A prequel trilogy The Phantom Menace (1999) Attack of the Clones (2002) and Revenge of the Sith (2005) followed.
About Rogue One
Rogue One: A Star Wars Story, is a stand alone movie set within the original Star Wars movie timeline, filling in some of the blanks between Episodes III and IV. This is the first of three Star Wars anthology movies, and the first not to center around the Skywalker clan. Rogue one is due for release on December 16, 2016.
About Design By Humans
Design By Humans is a creative community of T-­Shirt design lovers, and a diverse marketplace featuring graphic tees, hoodies, zip up sweatshirts, tank tops, crewnecks, phone cases and wall art prints from over 15,000 international artists from all around the world. Furthermore, the DBH Collective initiative empowers artists by giving them a unique platform to share t-shirt designs and artwork through their own online storefront. Artists can upload artwork and place it on merchandise that fans can purchase from their personal online store.
Embedded in the culture of Design By Humans is a passion for brilliant design, detailed illustration and a strong appreciation for all things creative. DBH is a society of artists, fashion gurus and expressive humans. Artists and graphic designers interested in joining the DBH community are encouraged to open a store and submit their designs here.
Design By Humans is online at http://www.designbyhumans.com and can be followed on Facebook @designbyhumans, on Instagram @designbyhumans, with #designbyhumans, and on Twitter @DesignByHumans.