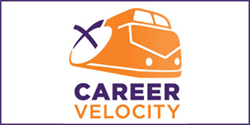 What: Wi-Tronix Career Velocity Event * When: Thursday, September 15 * Time: 3:00 PM - 8:00 PM (open house) * Where: Wi-Tronix office, Bolingbrook, IL * More info: www2.wi-tronix.com/careers
Bolingbrook, Illinois (PRWEB) September 13, 2016
On Thursday, September 15, Wi-Tronix will host its first annual Career Velocity Event, an all position career fair. The event will take place at Wi-Tronix's headquarters from 3:00 – 8:00 PM as an open house-style event. The Wi-Tronix office is located at 631 E Boughton Road, Suite 240, Bolingbrook, IL 60440, at the Promenade Bolingbrook.
The company is seeking qualified individuals to join the growing company. Wi-Tronix is accepting resumes for a wide variety of positions and departments including:

Software Engineering
Hardware Engineering
Mechanical Engineering
Technical Support
Finance
RMA
IT
Assembly
Customer Care Management
Test Analysis
Project Management
Sales and Marketing
Business Analysis
Human Resources
Recent college grads, veterans, and professionals are invited to the office to network, connect, and explore career opportunities. Interested individuals should bring several copies of a résumé to distribute to Wi-Tronix department representatives. For a listing of positions, please visit the Wi-Tronix Careers webpage at http://www2.wi-tronix.com/careers.
Appetizers and light refreshments will be available during this event.
If you are interested in attending the Wi-Tronix Career Velocity Event, please RSVP.
For further information, contact Wi-Tronix at 1-888-WI-TRONIX or Sue Schultz at sschultz(at)wi-tronix(dot)com.
About Wi-Tronix, LLC
Wi-Tronix is a leading provider of remote monitoring solutions for high-value mobile assets used in the rail, marine and mining markets, and in other commercial and industrial operations. Since 2004 Wi-Tronix has been working with businesses to improve the operational efficiency, service reliability, and safety of their high-value assets. Wi-Tronix corporate headquarters are located in Bolingbrook, Illinois. For more information visit wi-tronix.com or follow Wi-Tronix on Twitter at @WiTronix.