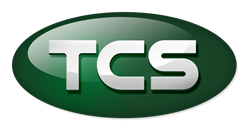 Cookeville, TN (PRWEB) September 13, 2016
TCS, an ARI Company (NASDAQ: ARIS), announced today that Admiral Tire and Auto Center has implemented TCS's Tire Power™ business management at its 11 locations in Maryland and Delaware.
Tire Power, designed to meet the unique needs of tire dealers, is a complete business management software which includes front counter tools, accounting, inventory management, and connections to over 20,000 parts suppliers and tire distributors, including most national accounts processing.
Faced with the daunting task of finding a new system, Chris Lee, General Manager for Admiral Tire and Auto Center decided to look at all available options. "I'm glad that we took the time to look at all of our options. We wanted to be able to call on one company to resolve any issues, and TCS is a one-stop shop," said Lee. The other solutions that Lee looked at would have required a separate accounting system and, as a result, a longer learning curve, more support and additional expense.
According to Lee, TCS's Tire Power proved to be an exact fit and is already delivering a return on his investment. "Before, I could account to within 10% of our inventory, and now we're at plus or minus 5%. We were expecting a 1% increase in gross margin but have already seen our gross margin increase by 5%, and I've done no more work other than making my people more aware of what they're selling."
"We're proud to partner with Admiral Tire to provide their 11 retail locations with a complete shop business management solution," said Barry Reese, TCS Vice President and General Manager. "We're confident that Tire Power will help Admiral Tire gain more control over their inventory, continue to provide their employees with the tools they need to make well-informed selling decisions, reduce their overall expenses and help build long-term relationships with their customers."
Dealers interested in learning more about TCS's Tire Power business management system should call 888.449.8473 or visit tcstire.com.
About TCS Technologies, an ARI Company
TCS Technologies, an ARI company, develops and supports an innovative suite of point-of-sale and business management software, eCommerce websites, digital marketing services and data-as-a-service products designed exclusively for dealers, wholesalers, retreaders and manufacturers within the automotive repair, tire and wheel verticals. TCS is the industry's only complete technology provider, and their platform outperforms the competition through seamless integration and superior functionality. For more than 20 years, TCS has provided customers the best customer support in the industry, giving them the tools to build stronger, more loyal customers and ultimately a strong ROI. For more information on TCS, visit tcstire.com.
About ARI
ARI Network Services, Inc. (ARI) (NASDAQ: ARIS) offers an award-winning suite of SaaS, software tools, and marketing services to help dealers, equipment manufacturers and distributors in selected vertical markets Sell More Stuff!™ – online and in-store. Our innovative products are powered by a proprietary data repository of enriched original equipment and aftermarket electronic content spanning more than 17 million active part and accessory SKUs and 750,000 equipment models. Business is complicated, but we believe our customers' technology tools don't have to be. We remove the complexity of selling and servicing new and used vehicle inventory, parts, garments and accessories (PG&A) for customers in the automotive tire and wheel aftermarket, powersports, outdoor power equipment, marine, home medical equipment, recreational vehicles and appliance industries. More than 23,500 equipment dealers, 195 distributors and 3,360 brands worldwide leverage our web and eCatalog platforms to Sell More Stuff!™ For more information on ARI, visit investor.arinet.com.
Additional Information

Follow @ARI_Net on Twitter: twitter.com/ARI_Net
Become a fan of ARI on Facebook: http://www.facebook.com/ARInetwork
Join us on G+: plus.google.com
LinkedIn: linkedin.com/company/ari_2
Read more about ARI: investor.arinet.com/about-us
For media inquiries, contact:
Colleen Malloy, Director of Marketing, ARI, 414.973.4323, colleen.malloy(at)arinet(dot)com