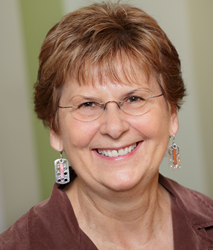 San Diego, CA (PRWEB) September 14, 2016
The 2016 Benefits Forum & Expo, which annually brings together the nation's leading benefits strategists and employers to examine new practices in employee benefits, will feature speaker Mary Jane Osmick, MD, addressing the sleep-debt epidemic in America and its impact on the workplace.
Dr. Osmick is VP, Medical Director, at American Specialty Health Incorporated (ASH), one of the nation's premier providers of population health solutions for health plans, insurance carriers and employer groups.
Dr. Osmick's Wellness Track session takes place Thursday, September 29 from 10:55am – 11:40am and will heighten awareness of the "cost" of insufficient sleep on work performance, longevity and chronic disease. It will also provide insights on measuring sleep, and how employers can enhance the quality and quantity of sleep among their employees.
The annual Benefits Forum & Expo offers a one-stop shop for insights into the best benefits strategies and tools available, along with opportunities to share fresh approaches to the challenges in 2016 and beyond. This year's Benefits Forum & Expo also will focus on digital innovations, wearable technology for wellness, plus best practices from employers large and small, as well as the knowledge and tools from the industry experts to learn how to survive and thrive.
About the Speaker
Mary Jane Osmick, MD, is vice president and medical director for the medical services department at American Specialty Health (ASH). As a physician executive with extensive internal medicine clinical expertise, Dr. Osmick provides medical management, quality oversight, clinical review and product development support across ASH product lines, including specialty health care, population health, and fitness and exercise services.
Dr. Osmick previously served in senior clinical positions at various organizations including provider, heath plans, specialty vendors, and has worked as a health care consultant. As a physician executive early in her career, she developed some of the first provider-based disease management (DM) programs in the 1990s. She also is a published author of a book on chronic care management. In 2009, Dr. Osmick led a team that designed and implemented a behaviorally-based telephonic coaching model that focused on patient activation (using the Patient Activation Measure or PAM) which won the 2009 Care Continuum Alliance (CCA) Quality and Innovation Award. From 2009 – 2011, she co-led the national CCA Medication Adherence Work Group. Currently she serves as a member of the Population Health Alliance's (PHA) Board of Directors, and chairs the PHA Quality and Research Committee. She also serves as a Health Enhancement Research Organization "Think Tank" member, and works to support HERO research focusing on employer/employee wellness.
Dr. Osmick is a board-certified internal medicine physician, obtaining her medical degree from Temple University Health Sciences Center at the University of Pennsylvania.
About American Specialty Health
American Specialty Health Incorporated (ASH) is one of the nation's premier independent and privately owned specialty health services organizations, providing physical medicine provider networks and administration, fitness center networks and exercise programs, and population health solutions for health plans, insurance carriers, and employer groups. ASH contracts with more than 140 health plans nationally and administers programs for nearly 38 million members. Operating from offices in San Diego, Calif., Southlake (Dallas), Texas, Carmel (Indianapolis), Ind., and Columbia, S.C., ASH has more than 1,200 employees. Additional products offered through ASH and its subsidiaries include Healthyroads ® , FitnessCoach ® , Active&Fit ® , Silver&Fit ® , ExerciseRewards TM and others. For more information about ASH, visit http://www.ashcompanies.com or call 800-848-3555. Follow us on LinkedIn or Twitter at @ASHCompanies.