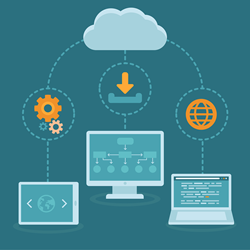 We are able to simulate transactions coming from multiple sources into the thousands of TPS, and instantly return real time results for analysis and action.
Sausalito, California (PRWEB) September 14, 2016
Ascert continues to expand its cloud based testing capabilities by adding the ability to conduct comprehensive stress testing. "The ability of VersaTest to drive large-scale stress tests at customer locations has always been popular with our users. One of the many benefits of our Ascertified cloud platform is that our customers can now easily scale up their level of stress testing without having to secure internal computing resources," said Paul Springston, Director of Professional Services for Ascert. "We are able to simulate transactions coming from multiple sources into the thousands of TPS, and instantly return real time results for analysis and action."
Besides the Ascertified Stress Test Module, the service has added a secure hosted "sandbox" for companies to provide to their customers for testing without having to shift processing from internal production resources. Additionally, Ascertifed also provides a complete suite of testing solutions for those companies that want more comprehensive test options separate from their internal systems.
The Ascertified Cloud Testing Service is used by many companies and organizations for certification purposes. Ascert's UK subsidiary, Ascert Ltd., manages certification on behalf of the UK's Faster Payments Service. This service allows aggregators to complete the 300+ end-to-end accreditation tests in less than 20 minutes. This enables FinTechs who offer gateway solutions or third party hosted aggregator services, to provide rapid verification that their products meet the technical requirements of Faster Payments UK. Compass Plus, an international provider of retail banking and electronic payments software for processors and financial institutions, are the latest company to be formally accredited using the Ascertified certification platform (see Compass Plus PR).
To find out more about the Ascertified Cloud Testing Service, visit Ascertified Testing or contact one of the Ascert offices.
About Ascert:
Ascert is recognized as a leading provider of premier testing software solutions. Ascert was founded in 1992 to provide automated software testing solutions that help companies measure the performance, reliability and scalability of their mission-critical back-end servers and applications. With over 100 clients worldwide, Ascert's products and services are used at some of the world's most successful companies.
Off-the-shelf simulators for Ascert's VersaTest product include solutions for EFT testing, POS testing, stress testing, ATM testing, Fraud testing, IFX testing, EMV/chip card testing, ISO8583 testing and 3270 & 6530 terminal testing. Ascert's custom simulators have been used for testing air traffic control systems and biometric payment systems. Ascert delivers flexible solutions that are either customer site installed or accessed via Ascert's Remote Testing Services. Ascert's products assist testing professionals across industry segments to better manage their testing processes and environments through an end-to-end tool set.
For inquiries in the America's and Asia-Pacific:
Richard B. Greene
Ascert, LLC
759 Bridgeway
Sausalito, CA 94965, USA
Telephone: 1-415-339-8500
Toll Free:1-877-ASCERT-IT
Fax: 1-415-339-8501
E-mail: info(at)ascert(dot)com
http://www.ascert.com
For inquiries in Europe, Middle East, and Africa:
Mike Wainwright
Ascert Limited
3rd Floor Signet House
49 - 51 Farringdon Road
London EC1M 3JP England
Telephone: +44 (20) 7488 3470
Fax: +44 (20) 7488 3477
E-mail: ukinfo(at)ascert(dot)com
http://www.ascert.com