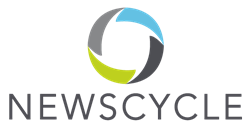 Bloomington, MN (PRWEB) September 15, 2016
NEWSCYCLE Solutions has signed new Connect partnership agreements with iPublish Media Solutions, Flan Technologies, Elpical and VersaPay. NEWSCYCLE Connect is an online portal for NEWSCYCLE add-ons, application program interfaces (APIs), software development kits (SDKs) and selected third-party solutions integrated into NEWSCYCLE platforms. Under the terms of these new partner agreements, NEWSCYCLE will offer each company's products and services to news media organizations worldwide.
Recently signed NEWSCYCLE Connect partners include:
iPublish Media Solutions (formerly Wave2 Media Solutions) provides a self-service account management platform for advertisers. The software performs every function a call center typically manages including ad pickups, order changes and ad kill orders. iPublish Media Solutions extends advertising products into special sections and marketplaces to help increase revenue and lower operational costs.
Flan Technologies provides FruitFlan, a real-time analytics and decision-making support tool for publishers. FruitFlan collects and displays complex data in a simple format enabling newsrooms to prioritize website content and build reader engagement and loyalty.
Elpical is a server-based, automatic image enhancement, workflow and image management system for publishers. The software processes high volumes of multimedia images while maintaining a publisher's specific style and quality standards.
VersaPay manages all accounts receivable processes for news media companies through ARC™, VersaPay's cloud-based portal. The system offers full visibility into customer account details to plan effective follow-up. VersaPay helps eliminate costs, enables faster invoicing and improves customer communication.
As part of the Connect program, NEWSCYCLE assesses all partners to determine the added value for customers, and the usability of the partner solutions. Internal quality assurance integration processes are validated with each NEWSCYCLE Connect partner.
For more information about Newscycle Connect, or to become a Newscycle Connect partner, contact Donna Beasley.
About NEWSCYCLE Solutions
NEWSCYCLE develops and delivers software technology that empowers the global news media industry. Our solutions enable publishers to thrive in a rapidly transforming market. We help our clients in their mission to create stronger, better-informed communities while protecting the integrity of news, advertising and customer information. NEWSCYCLE is a trusted partner serving more than 750 media enterprises, including 1,200 companies with 8,000 properties across 45 countries on six continents. The company is headquartered in Bloomington, MN and has U.S. offices in Florida, Michigan and Utah; with international offices in Denmark, Germany, Malaysia, Sweden, and the United Kingdom; and satellite offices in Australia, Canada and Norway. For more information about NEWSCYCLE's technology innovations for 2016, go to NEWSCYCLE.com/innovations2016.
Media Contact
Lisa Speth
NEWSCYCLE Solutions
Marketing Communications Manager
lisa(dot)speth(at)newscycle(dot)com