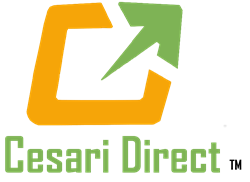 "We are fortunate to have Jane head up our media operations. She ensures that our campaigns are optimized in the most cost effective way,"
Seattle, WA (PRWEB) September 15, 2016
Cesari Direct, a DRTV and cross platform digital advertising agency specializing in building brand through sales via integrated response campaigns, has promoted Jane Schloth, MBA to Chief Operating Officer.
Schloth is responsible for general operations, media buying (optimizing Cesari's economic advantage), campaign management, and analytics for reporting on television, Internet, and mobile campaign performance. Cesari Direct's brand response DRTV model is cross platform including digital media. Cesari Direct concentrates on building brand, new brand, and big brand and is often the DRTV agency of record alongside a client's traditional agency, producing both long and short form.
"We are fortunate to have Jane head up our media operations. She ensures that our campaigns are optimized in the most cost effective way," said Rick Cesari, Cesari Direct's CEO and Founder. "Having been our VP of Production, we know that Jane fully understands our brand response model in how best to maximize sales while building brand awareness."
Schloth comments, "It is very timely right now for brand advertising agencies to include a direct campaign for their clients. They do not need to interrupt their current strategy; just include Cesari Direct for increased accountability and optimal performance using sales to help drive brand."
Schloth, originally from Boston, has worked for OrderMotion, an order management software company, and BackChannelMedia, a National direct response media agency. Her positions have also included executive posts in Marketing and Communications. Schloth has excelled in business coming from a background of excelling in sports. She was a track star early on and more recently qualified for the Boston Marathon. Schloth holds a Bachelor of Science degree in Nutrition (helpful for health product promotion) and an MBA from the University of Massachusetts.
About Cesari Direct:
Founded in 1994, privately-held Cesari Direct specializes in brand response television advertising including cross platform (at)igital campaigns. As the agency of record for brands like GoPro, where they reached a billion in sales in just seven years, Cesari Direct has shown repeated success in taking a brand from start to stardom; maximizing big brand through direct sales - in tandem with traditional agencies for TV, Internet, and Mobile. Cesari has helped produce multi-million dollars of success for clients including George Foreman Grill, OxiClean, and SoniCare. With a winning campaign management model, proven client results, state-of-the-art analytics, Cesari Direct continues to meet the needs of the times capitalizing on its long history of success.
For more information on Cesari Direct, please go to http://www.cesaridirect.com
SOURCE Cesari Direct
RELATED LINKS
http://www.cesaridirect.com
Contact: Gail Gessert, Ph.D.
gail(at)cesaridirect(dot)com