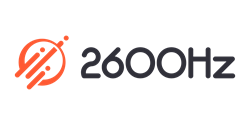 VoIP Innovations has an established reputation in the industry, so we were thrilled when they approached us for a partnership... - Darren Schreiber, CEO and Co-Founder of 2600Hz
Pittsburgh, PA (PRWEB) September 15, 2016
VoIP Innovations is pleased to announce that they have partnered with 2600Hz, a software company which specializes in modernizing how businesses provide telephony services to their customers. As the newest member of VoIP Innovations' Partnership Program, both companies will benefit from each other's strengths for the utilization of their end users.
"VoIP Innovations has an established reputation in the industry, so we were thrilled when they approached us for a partnership and expressed interest in supporting our open-source efforts. This partnership will provide our clients with high quality minutes and DIDs at the touch of a button, and allows VoIP Innovations' clients to add unified business communications capabilities to their current offering," said Darren Schreiber, CEO and Co-Founder of 2600Hz.
VoIP Innovations added 2600Hz as part of its new Partnership Program. The Program's purpose is to facilitate stronger relationships between VoIP Innovations, their customers, and the switch vendors they use. Partners will continue to be added as they remain looking for ways to help companies that provide the switching infrastructure for their customer base.
About VoIP Innovations
VoIP Innovations is an Inc. 5000 company that specializes in providing the largest DID and termination VoIP footprints in North America. Their network includes over 500,000 DIDs in stock in over 8,500 rate centers in the US and Canada. Recently, VoIP Innovations expanded their footprint to include DIDs in over 60 countries and now offers A-Z termination. VoIP Innovations is owned by ABG Capital and is based in Pittsburgh, PA. To learn more, please visit the VoIP Innovations Blog.
About 2600Hz
2600Hz's cloud communications platform modernizes how businesses provide telephony services to their customers.
Kazoo, the revolutionary open-source, distributed multi-tenant platform, is a thoughtfully engineered mixture of tools built by leaders in the telecom industry and implemented to offer a feature-rich enterprise telecom solution. 2600Hz has expanded to offer a full enterprise-PBX as well as a hosted version. For developers building their own telephony apps, 2600Hz offers 100+ APIs that gives them full access to the building blocks of the entire platform. For more information, please visit http://www.2600Hz.com. Founded in 2011, 2600Hz is a privately owned company based in San Francisco, California.