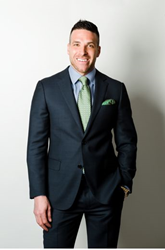 "A great way to protect yourself from fraudulent activity on your account is to set up alerts so you are notified when new accounts are opened in your name."
New York, New York (PRWEB) September 22, 2016
Residential Home Funding was proud to have Ralph DiBugnara, Vice President, speak about the scandal that was uncovered about Wells Fargo employees scamming their customers in order to hit their sales quotas.
Federal Regulators fined Wells Fargo $185 million for employees illegally opened millions of unauthorized accounts for their customers in order to meet sales quotas. It is the largest fine the CFPB has hit a financial institution with.
Wells Fargo employees were taking money in customers' accounts and transferring it to these new accounts without authorization. Debit cards were issued and activated, as well as PINs created, without telling customers.
Ralph DiBugnara, Vice President at Residential Home Funding, offered great advice on how to keep your information secure and to stay on top of your account activity. "Account alerts are a customers best friend! You can set up account alerts so you will always know when credit is pulled and new inquiries come up on your credit report. There are also account alerts you can set up so you will know if new accounts have opened in your name and when money is being transferred. It is super important to monitor your accounts and stay vigilant so your bank knows that you will hold them accountable for anything suspicious that pops up. Call them immediately if you get an alert for something that you did not authorize."