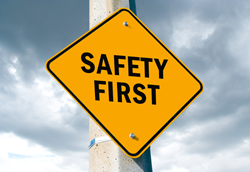 The citizens of Illinois comprise a skilled workforce serving many world class industries.
Carbondale, Illinois (PRWEB) September 17, 2016
The Southern Illinois Occupational Safety and Health Day conference will be held on October 27, 2016. The annual event strives to provide expert occupational safety and health management resources at an accessible cost for employers of all sizes and industries.
The conference offers breakout sessions and networking opportunities with speakers and vendors from industry, higher education and regulatory agencies. It is a relaxed environment to learn about best practices and ask questions of peers and compliance agents about how standards are practically applied.
Registration and details are available at https://www.regonline.com/SIOSH-Day-2016
2016 presentations will include:

Keynote Address delivered by the U.S. Department of Labor Occupational Safety and Health Administration – Ken Atha, Regional Administrator & Aaron Priddy, Fairview Heights Area Director
Aerial Lift Training Requirements and the IPAF Program
Building Blocks of a Successful Industrial Emergency Response Program
Falling Object Hazard Prevention, Control, and Mitigation
Importance of Safety Designations and the COSS Program
Management of Contractors Working in Industrial Facilities
OSHA Fatality Study
Power and Utility Steam Piping
Safety Leadership
Welding Applications at Industrial Sites
Wellness in the Workplace
The conference is sponsored by the Southern Illinois Safety Council (SISC) and Southern Illinois Environmental Managers Association (SIEMA) with administrative support from Illinois Manufacturing Excellence Center (IMEC) and hosted by John A Logan College's Center for Business and Industry.
The second annual SIOSH Governor's Award for Contributions in Safety and Health will also be announced. The Administration will honor a Downstate Illinois company for its contributions and excellence in Occupational Safety and Health. The citizens of Illinois comprise a skilled workforce serving many world class industries. Businesses leading this charge are an asset in our communities. The nomination period is now open and will end on October 7, 2016.
The SIOSH conference team welcomes the opportunity to acknowledge these contributions and thank the Governor's team for the recognition.
###
Illinois Manufacturing Excellence Center (IMEC)
IMEC was established in 1996 with the goal of improving the productivity and competitiveness of Illinois' small and mid-sized manufacturing firms. A non-profit economic development organization, IMEC is funded in part by the National Institute of Standards and Technology's Manufacturing Extension Partnership, the Illinois Department of Commerce and Economic Opportunity, and through fees paid by Illinois manufacturers for IMEC's services. IMEC has 11 offices statewide and 40 full-time manufacturing improvement specialists. http://www.imec.org/