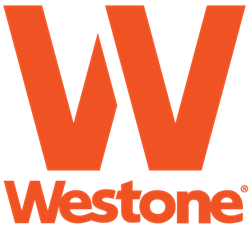 "Westone is excited to partner with ALO Audio to make the new Signature W the best sounding earphone available on the market."
Colorado Springs, CO (PRWEB) September 16, 2016
Westone, the leader in high performance audio, in-ear monitoring technology and hearing protection, has partnered with the premium audio cable manufacture, ALO Audio, to deliver their newest high end in-ear monitor this fall. While the new monitor will be the next step for Westone's W Series universal monitors, they are not releasing the details just yet. "Westone is excited to partner with ALO Audio to make the new Signature W the best sounding earphone available on the market. We are confident that you will not only enjoy what you hear, but that you will rediscover your music in the way the artist intended," said Blake Gaiser, Director of Product and Marketing of Westone concerning the partnership.
The ALO Reference Super 8 IEM cable will be accompanying the in-ear monitors and is constructed of 8 conductors of silver-plated copper & OCC metallurgy, jacketed in high grade FEP and fabricated using individual fiber cores in a round weave, to create a supple, soft, and flexible IEM cable with superior sound quality. Ken Ball, Founder and CEO of ALO Audio explains, "The combination of Westone's new Signature W earphone with the ALO Reference Super 8 IEM Westone Edition Cable provides a wider, deeper and a far more "holographic" presentation with improved dynamic range, increased micro details and enhanced black background than any other product on the market today." The result of this partnership will allow the customer to hear an engaging, detailed, and high-resolution reference presentation with an extended soundstage and extreme clarity.
About Westone:
Established in 1959, Westone Laboratories has more than 55 years of experience delivering premium custom-fit solutions for critical listening applications. Westone is the largest manufacturer of custom ear pieces in the world and was the first to design and manufacture multi-driver, balanced armature earphones. With hearing healthcare and music specialists on our research and production teams, Westone invented the most ergonomic monitor design which provides the utmost noise isolation, comfort, and best fitting earphones on the market. The largest names in music turn to Westone in-ear monitors for on-stage use, just as U.S. Air Force fighter pilots depend on Westone's ACCES® in-ear communications system for mission-critical noise isolation, hearing protection and two-way communication. It is our experience, our products, and our people that make Westone The In-Ear Experts®.
About ALO Audio:
Founded in 2004, ALO Audio designs and builds premium audio products including, headphone amplifiers and audio interconnects. At ALO Audio music drives the passion to create, hours of daily listening in the workshop, headquartered in Portland, OR, means that everything that ALO Audio manufactures is made to the demanding standards they set and reflects what the customer enjoys in both portable and home listening. We are music fans first, and craftsmen second.
###