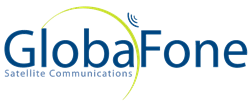 "The reality is that when all else fails, SatCom is THE 'go-to' solution"
Portsmouth, NH (PRWEB) September 20, 2016
GlobaFone, the leading client-focused satellite service provider will once again bring the best of life-saving satellite communications solutions to the International Association of Emergency Managers Conference. Called IAEM for short, the conference brings together premier thought leaders in emergency planning and response.
GlobaFone will show the newest satellite communications solution in the accompanying the Emergency Management & Homeland Security Expo (EMEX) exhibit hall. The hall will be open October 17th for a welcome reception, with exhibit hours October 18th and 19th at the Westin Savannah Resort.
"The reality is that when all else fails, SatCom is THE 'go-to' solution for almost everyone who will be attending EMEX", said GlobaFone CEO Lou Altman. "It is our responsibility to ensure that user and buyers alike are aware of, and knowledgeable about the available solutions and how they help responders better fulfill their missions."
IAEM is dedicated to promoting the "Principles of Emergency Management" and representing professionals whose goals are saving lives and protecting property and the environment during emergencies and disasters. "That's lofty work,' said Altman, "we're proud to support these professionals."
ABOUT GLOBAFONE:
GlobaFone of Portsmouth, NH is an award-winning, leading service provider of satellite voice and data solutions to Federal, State and Local Governments. GlobaFone solutions include five brands of satellite communications – Iridium, Inmarsat, Globalstar, Thuraya and VSAT. GlobaFone also provides cellular service for rent or lease with coverage across the planet.
###