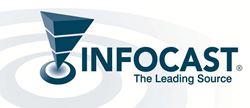 Woodland Hills, CA (PRWEB) September 21, 2016
Infocast's Water Finance & Development Summit will take place on November 30 - December 2 in Washington, D.C. The inaugural event follows Infocast's template of other massively successful events in the Solar, Wind and Project Finance sectors. The Water F&D Summit will bring together all players in the industry to learn how to capitalize on public and private funding opportunities driven by new federal initiatives.
There are various critical issues surrounding the future of U.S. water, such as: new federal initiatives post-Flint, developing urgently-needed water infrastructure, new funding sources for water projects, new disruptive water technologies, reusing, conserving, efficiency, climate change and more.
This two-and-a-half day event will address the aforementioned issues, while initiating collaboration and information sharing at all levels of government and across the water value chain. The program will touch on the best investment opportunities in U.S. water, identify available government funding sources, and explore mutually-beneficial partnerships between various stakeholders across the water spectrum.
This crucial and timely event will arm stakeholders with the latest insights, lessons learned and knowledge about how to maximize project fundability from successfully-funded (public and privately) water projects.
Attendees will join high-level representatives from municipalities, federal and state government officials, project developers, investors, financiers, regulators, water tech companies, utilities and other decision-makers along the water value chain.
Register before October 14 to save up to $700. Reduced pricing available for utilities and government.
For more information, visit infocastinc.com/water-fd or call 818-888-4444.
About Infocast
For over 30 years, Infocast has produced industry-leading business intelligence and networking events tailored to the needs of various industries. Events are produced through an intensive research of the marketplace with expert advisors contributing decades of experience at the top of their respective industry.