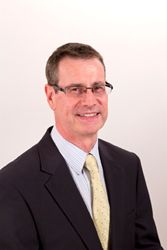 "I am very excited to join the Oakworks team. I am looking forward to working with them to realize their growth potential in the medical field while remaining true to their core values in quality craftsmanship and superior customer support."
New Freedom, PA (PRWEB) September 23, 2016
"I am pleased to announce that Stephen McKinley has joined Oakworks, Inc. on the 6th of September 2016 as Director of Quality and Compliance. As we continue to expand into the medical market, our quality standards and regulatory compliance are at the forefront of every decision. We are looking forward to Stephen's contributions to Oakworks Medical, ensuring our customers receive the best quality products and service in the industry," said Richard Shuman, President of Oakworks.
Mr. McKinley has extensive experience in diverse industries with the last 15 years in the medical device industry. Prior to joining Oakworks, Inc. Stephen worked both in consulting and management positions in small, medium, and large organizations such as MAETRICS, Thermo Fisher Scientific, Validant, and DENTSPLY.
McKinley has worked with various Class I, II and III medical devices: In-Vitro Companion Diagnostic, Xenograft, electro-mechanical, pre-sterile surgical, bone grafting, orthopedics, lasers and formulated medical devices, and injectable anesthetics. He graduated with a degree in Mechanical Engineering from Kingston College, UK and has a post graduate degree in Management from the University of Plymouth, UK.
Outside of work, Stephen enjoys mountain bike riding, motor sport, and is married with two sons.
McKinley added, "I am very excited to join the Oakworks team. I am looking forward to working with them to realize their growth potential in the medical field while remaining true to their core values in quality craftsmanship and superior customer support."
About Oakworks:
Oakworks, Inc. is a premier manufacturer of medical, massage, wellness, and spa equipment in the U.S. with over thirty five years design and manufacturing experience. With a 91,000 square foot state of the art facility located in Southern Pennsylvania, Oakworks is known for design innovation, sophisticated engineering, and quick turnaround time. Every table built in the modern manufacturing facility comes with the reliability that today's medical professional demands. Offering a unique commitment to U.S. manufacturing and environmental wellness, Oakworks is setting the global standard for medical, spa, and massage tables, and accessories. For more information and their Sustainability Statement, please visit http://www.oakworks.com.
Oakworks Medical collaborates with leaders in various medical specialties to develop table designs and patient positioning devices that balance the needs of both patients and practitioners. Oakworks Medical is ISO 13485:2003 certified. The ISO standard is intended to ensure that medical device manufacturers have the required quality management systems in place to safely design, manufacture and distribute medical devices. Oakworks Medical is committed to identifying the needs of customers and providing solutions that are cost effective. For all your exam and treatment needs, discover why Oakworks Medical is the choice of medical professionals around the world.
For more information visit http://www.oakworksmed.com
For additional information on Oakworks and their products:
Email: info(at)oakworks(dot)com
Phone: 717.235.6807