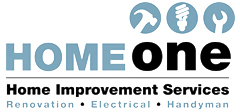 With energy costs likely to escalate this coming winter given the icy-cold predictions, you definitely want to consider upgrading before your heating costs spin out of control
(PRWEB) September 23, 2016
Home One Home Improvement Services is pleased to announce no money down financing with rates as low as 4.99 percent, just in time for Energy Efficient Fall Home Improvements. The experts at Home One are prepared to help each customer prepare for the upcoming season with fall maintenance preparation for the winter months ahead. Checking weather stripping, cracks in the foundation, and self-help tips are only a part of the preparation that saves customers time and money all year long. Once inspected, customers may choose to make window or door replacements or follow-up with Home One's Fall Home Tune-Up.
"Energy Efficiency should be a major concern for many homeowners this upcoming winter. As hot as the summer of 2016 has been, according to the Farmer's Almanac, the reprieve from last year's relatively mild weather is going to come to an end this upcoming winter. Pennsylvania is going to have an unusually cold and snow-filled winter so it behooves any homeowner to make sure they are ready by taking care of all preventative maintenance items around the home." - Tom Brubaker, Owner Home One Services.
As always, the team at Home One is ready to deliver customized solutions – from home renovations, handyman services, and electrical upgrades, all backed by their 5 Star Guarantee of complete satisfaction on each and every project. This season, Home One Home Improvement Services has partnered with Renew Financial to help customers gain greater energy efficiency in their homes with no money down financing and interest rates starting at 4.99 percent.
"If you've been thinking about replacing old, outdated windows or doors, the timing couldn't be better. With energy costs likely to escalate this coming winter given the icy-cold predictions, you definitely want to consider upgrading before your heating costs spin out of control. The great news is Home One has partnered with Renew Financial to allow qualified energy efficient improvements to be financed with no money down and rates as low as 4.99 percent." - Tom Brubaker, Owner Home One Services.
The professionals at Home One Services promise to deliver exceptional services with premium products on every job, from the smallest handyman project to the largest home renovation.
Call on the Home One Services team today and experience the difference of premium craftsmanship, delivered with unparalleled customer service by experts and backed by Home One's 5 Star Guarantee. Now, customers can enjoy no money down financing for energy efficient projects.
Bio: In 2005, Chad Neiss had grown tired and frustrated of contractors who didn't return calls and failed to show up for projects. He called on his long-time friend, Tom Brubaker, who had years of experience in the construction industry, and Home One Services began with the promise to "do it different." Today, Home One Services continues to grow because of professional, high-quality workmanship provided with outstanding customer service and backed by their 5 Star Guarantee.