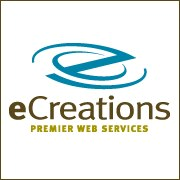 We are extremely excited about the opportunity to partner with such a well respected and established firm in eCreations.
Phoenix, Arizona (PRWEB) September 23, 2016
eCreations, Phoenix-based full service web design and development company, is proud to announce its expansion into northern Arizona. By partnering with Mountain Mojo Group, eCreations now offers web design, development and Internet marketing services to the 3,500 plus businesses in Flagstaff and its surrounding communities.
Steve Tamulewicz, eCreations' founder sees a bright future with Mountain Mojo. "Expanding services to the northern part of the state is the next step for eCreations and having a trusted, solid partner in the region makes it more viable," said Tamulewicz. "Mountain Mojo Group is the perfect collaborative partner. Not only do they share the same vision of providing exceptional customer service at every level, but their unique, creative energy, collaborative spirit and high level of expertise also goes hand in hand with eCreations' culture."
"We are extremely excited about the opportunity to partner with such a well respected and established firm in eCreations. Steve and his incredible team of developers allow us to provide a set of skills and knowledge to the hardworking business owners of northern Arizona that is usually only available in large markets," said Austin Leggett, co-owner Mountain Mojo Group.
"It's the perfect compliment to what we are already doing on the creative and marketing side for our current clients, and now we can combine that with extremely technical and in-depth knowledge of website optimization. We cannot wait to offer these services to all of our clients across northern Arizona. This is an opportunity to help businesses increase revenue, which in turn will provide a boost to the economy and generate more jobs in the community," said Leggett.
Since opening its doors more than 18 years ago, eCreations has offered results-driven Internet marketing strategies and cutting-edge web development services, including web design, customized web applications, eCommerce solutions, search engine optimization, online marketing and more. What differentiates eCreations from competitors is impeccable service, indisputable integrity and a strong focus on results.
"Our partnership with the team at Mountain Mojo enables us to help businesses across Arizona leverage their online presence to grow their business and increase their profits. Just because you live in a small community, doesn't mean you can't expect big results from your website and Internet marketing efforts," said Tamulewicz. "By helping businesses be more profitable, we also help grow the economy and create more jobs in these northern Arizona communities. That's what I am most excited about."
About eCreations:
eCreations is Arizona's premier web services firm offering clients results-driven Internet marketing strategies. The Internet industry, which includes website design, search engine optimization, hosting and other related services isn't just a job for us – it's a passion. This passion will always be anchored by ethics, experience, and education. We promise what we can deliver and always strive to deliver more than what is expected. Since 1997, we've cultivated our core-competence, providing premium web services to companies small and large. Our Certified Web Professionals continue learning about the latest technologies. This ensures our clients receive quality, results-driven strategies. For more information, please visit our website at http://www.ecreations.net or call us at toll free 1-877-664-6306.
About Mountain Mojo:
Mountain Mojo Group, Flagstaff's newest marketing firm, opened its doors in the heart of downtown Flagstaff in January 2016. Partners Austin Leggett and Rand Jenkins had the vision to provide a conduit between passionate small business owners and the talented graphic artists, web designers, photographers, videographers and content writers of northern Arizona. Mountain Mojo Group is a creative agency that focuses on each client as if they are family. Their main goal is to go above and beyond by providing the most creative and innovative campaigns and designs to drive results for every single client. Since January, they have successfully grown their client base, both locally and nationally, to over 40 clients. This rapid growth lead the team to bring on 12 Northern Arizona University student and graduate interns, four of which have now been hired on as staff members. For more information please visit our website at http://www.mountainmojogroup.com, email us at info(at)mountainmojogroup(dot)com or call us at 928-607-2936.