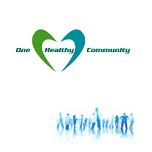 Stay Healthy Live Happy!
Atlanta, Georgia (PRWEB) September 26, 2016
Every day, billions of people worry about health care. From soaring health care premiums, to deductibles to the threat of an unexpected medical emergency, the need for access to quality and affordable health care is greater than ever.
To meet this demand, OneHealthyCommunity, LLC (OHC) launched a powerful mobile app designed to empower users with tools and education to make informed medical decisions, and to help them to find solutions that fit their budget.
"Crippling, unexpected medical bills are driving many people to bankruptcy. We want to make sure that no patient is left behind. Our app provides users with valuable information to transform their patient experience, and get the medical care they need," says Franck Tanefo, Co-Founder of One Healthy Community.
In the current environment the "OneHealthyCommunity" App is a timely solution to meet the challenges of access, quality, cost and education within the health care industry.
With the app, users can:

Find their preferred doctor or nurse practitioner based on personal preferences and budget
Connect with a caregiver, regardless of their insurance status
Seek and afford a second opinion from another practitioner anywhere around the world
Verify the medical license and credentials of all practitioners on our global platform
Avoid financial hardship with the ability to pay cash
Use our blood analysis tool to learn the ailments any test can diagnose and schedule necessary follow-up visits
Possibly avoid a trip to the emergency room by getting help in a hurry with the remote assistance feature.
One Healthy Community is committed to offering more options, prices, transparency and educational tools to help people build a legacy of health in their family and community.
The app is available for download at the Apple, Google play and Window Phone app stores (Keyword "OneHealthyCommunity").
For more information, visit http://www.OneHealthyCommunity.com or Contact Franck Tanefo / Eric Tanefo at team(at)onehealthycommunity(dot)com.