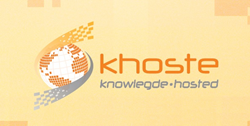 RecordPoint's world-class management toolset is a perfect fit for our rules development engine. We're very pleased and proud to be able to offer this comprehensive solution to the critical questions of information governance compliance.-- John Montaña
Denver, Colorado (PRWEB) September 26, 2016
RecordPoint's Cloud365 management and governance solution will integrate with Montaña & Associates' khoste compliance database and rules development engine to provide a seamless toolset for developing sound and defensible information governance rules in a cloud environment.
RecordPoint is a leading provider of information governance technology solutions. Its Records365 solution for Office 365 provides a comprehensive and cost-effective solution to management of records in a cloud environment, and its Cloud Rules Engine provides an effective vehicle for controlled management and disposition of that content.
Montaña & Associates is a respected and trusted leader in the information governance and management fields. Montaña & Associates provides continual innovation and cutting edge advice to corporate and law firm clients (as well as a broad range of other industries) on effective management and governance solutions and defensible disposition practices for large, complex information data sets.
About RecordPoint
RecordPoint develops automated records management solutions for SharePoint and Office 365 designed to solve the complexity of records keeping in an increasingly electronic world. RecordPoint provides enterprise-grade records management solutions that will enable your organization to meet its evolving records management needs on premise or in the cloud. RecordPoint is a Microsoft Gold Application Development Partner, and currently supports several of the world's leading government and private organizations across multiple industry verticals.
About Khoste
Khoste combines a world-class retention database with powerful analytics to ensure that retention and governance rules are sound and legally defensible. Quickly build functional and legally defensible record retention schedules in big bucket or small bucket formats, create retention and disposition rules for a variety of category or repository levels, extract numerous rules reports and guidance for: privacy, data location, media requirements and, as applicable, ethics requirements.