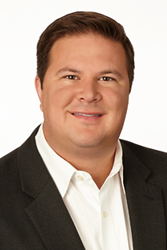 A solid foundation in the legal and technology domains is imperative for strengthening the partnership between the GC and Cybersecurity organizations.
Dallas, Texas Area (PRWEB) September 25, 2016
We are proud to announce that Brian Kirkpatrick has attained the C|CISO and C|EH certifications from EC-Council in an effort to better understand and mitigate the growing complexity of cybersecurity issues inherent in SaaS and cloud environments. This demonstrates the firm's commitment to immersing itself into the information security community to better advise and partner with technical and executive digital information security professionals.
Additionally, the firm is proud to welcome Heliane Fabian as Law Clerk to assist in the growing demands of the cybersecurity and SaaS practice areas. She assists Kirkpatrick Law with research, business transactions, and marketing activities as the firm grows.
Brian Kirkpatrick, founding shareholder of Kirkpatrick Law PC, is a business and technology attorney who frequently reviews, drafts, revises, and negotiates technology agreements such as software licensing agreements and software as a service (SaaS) agreements. He is dedicated to improving cybersecurity controls in SaaS and other cloud based transactions to protect the intellectual property, Sensitive Personal Information, Personally Identifiable Information, and other confidential information of his clients.
About Kirkpatrick Law PC
Kirkpatrick Law provides legal assistance to entrepreneurs and companies in the areas of business organization, technology transactions, intellectual property, privacy, and cybersecurity.