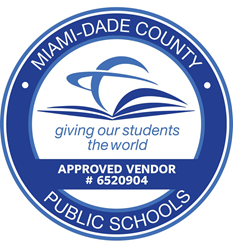 We take pride in being a resource for school administrators, parents and the community when it comes to head lice.
Miami, Florida (PRWEB) October 04, 2016
Lice Troopers is excited to announce that the company is now a certified vendor of the Miami-Dade Public Schools. The school district is the fourth largest in the country and one of the largest businesses in the state. It aims to establish relationships with and offer opportunities to a variety of local and trusted businesses.
"We're honored, to say the least, because we take pride in being a resource for school administrators, parents and the community when it comes to head lice. Our certification by the school district shows parents that we are not just an effective treatment center, but a trusted local partner," CEO, Arie Harel stated.
For Lice Troopers, this certification means a better connection with some of their most frequent clients-- school-aged children and their families. The company specializes in an all-natural lice removal treatment and chemical-free products that are 100% safe for all ages. And since schools are a major breeding ground for lice epidemics and children 3 to 11 years old are the most common hosts according to the CDC, this type of relationship with the school district is important.
On the other hand, the certification of a company that offers these services is equally important to parents. Miami Dade Public Schools has policies in place that enforce children being excluded from school if they are found to have nits or lice. So having a company that is recognized by the school board provides parents in the district a trusted, safe and local solution to head lice in the case that their child is infested.
For more information, visit http://www.licetroopers.com or call 800.403.5423.
Lice Troopers is the all-natural, guaranteed head lice removal service that manually treats and removes head lice safely and discreetly in child-friendly treatment centers, or other chosen location. Providing safe solutions for frantic families, the Lice Troopers team has successfully treated thousands of families with pediatrician-recommended services that may be reimbursed by many major health insurance carriers, flexible spending accounts and health savings accounts.