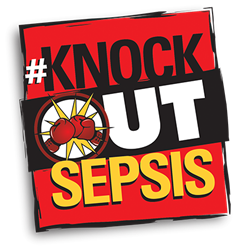 PinnacleHealth will be recognized during Sepsis Awareness Month for enacting life-saving measures on Wednesday, September 28, at 9 a.m., at the Pennsylvania State Capitol.
Harrisburg, Pennsylvania (PRWEB) September 26, 2016
Media Advisory
What: PinnacleHealth System is proud to join with the Pennsylvania Departments of Health and Insurance, as well as State Lawmakers, sepsis survivors, health care professionals, and other leaders during an important statewide public awareness event, press conference, and campaign launch. Sepsis is one of the leading causes of death in our nation's hospitals and a silent killer that claims more than 258,000 lives per year in the United States. Pennsylvanians are being called upon to take an active role in protecting their health and well-being, and in helping to combat the devastating effects of sepsis. During Sepsis Awareness Month, PinnacleHealth System will outline its new life-saving measures in championing this public health campaign recognizing that sepsis is a medical emergency where every minute counts. Health care professionals and community health advocates consider it to be an epidemic.
When: Wednesday, September 28, 9:00 a..m. Press Conference and Campaign Launch
Where: Pennsylvania State Capitol Main Rotunda, North 3rd Street, Harrisburg, PA
Who: Pennsylvania Secretary of Health Karen Murphy, RN, PhD, Pennsylvania Insurance Commissioner Teresa Miller, State Representative Mike Regan (R-York/Cumberland), State Representative Patty Kim (D-Dauphin), State Representative Marguerite Quinn (R-Bucks), Dr. Thomas Stoner, physician champion and sepsis expert, PinnacleHealth President and CEO Michael Young, PinnacleHealth Medical Director Dr. Steven Lilie, Franklene Williams, MSN, AGACNP-BC, CRNP, chief nurse practitioner-critical care, PinnacleHealth West Shore Hospital, and medical staff who battle sepsis on the front lines
Also participating are sepsis survivors and heroes—Carol Brame, mother of Sean Brame, from Etters, PA, and Duck Donuts CEO Russ DiGilio of Mechanicsburg, PA
The Facts: Sepsis is a blood infection and an equal-opportunity invader; it significantly impacts our elderly and children. One person is diagnosed with sepsis every 20 seconds, which leaves 1.6 million people affected annually. More people die from sepsis in the U.S. than breast cancer, prostate cancer, and HIV/AIDS combined.
For more information on PinnacleHealth System's #KnockOutSepsis Campaign, or to learn more about signs, symptoms, and treatment, please visit http://www.pinnaclehealth.org/sepsis. As one of Pennsylvania's largest leading health care providers, PinnacleHealth's aggressive and steadfast commitment to early sepsis diagnosis, prevention, and treatment has resulted in a major overall reduction in sepsis deaths in the last year.
About PinnacleHealth System
PinnacleHealth System has been a leading provider of inpatient and outpatient healthcare services in central Pennsylvania since 1873. The 636-bed system has three acute care hospitals (Community General Osteopathic, Harrisburg and West Shore Hospitals) on four campuses (Community, Harrisburg, Polyclinic and West Shore) serving a five-county service area and supporting rural hospitals through affiliations and telehealth services. PinnacleHealth pursues innovative treatment options for the region through cardiac and cancer clinical trials, while offering convenient community services including medical home-certified primary care, urgent care, Magnet-recognized nursing excellence, emergency services, imaging, high-volume maternity care and a level III NICU, and workplace-based wellness services. PinnacleHealth includes a CardioVascular Institute and Cancer Institute, as well as a Bone and Joint Institute, Neurosurgery and Neurosciences Institute, and Spine Care Center that combine a multi-disciplinary approach to comprehensive spine, bone, joint, orthopedic and sports medicine services. PinnacleHealth is recognized for high-quality care with national and regional recognitions for volumes, outcomes and safety. For more information, visit pinnaclehealth.org.