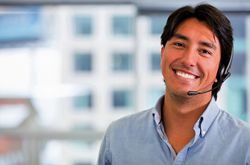 All of us at RRT are thrilled that Polly's Pies, a well-known family business brand within Southern California, selected RRT as their partner to help them to significantly enhance the service provided to their takeout guests.
San Diego, CA (PRWEB) September 27, 2016
Restaurant Revolution Technologies, Inc. (RRT) is pleased to announce that Polly's Pies Restaurant (Polly's Pies) selected RRT's patented takeout order processing and management solutions to fulfill the chain's takeout orders. RRT will process and manage every takeout order placed from guest initiation, through order pick-up, thus driving a more focused and pleasant experience for Polly's Pies guests who order takeout. RRT's restaurant specific order management technology solutions, supported by their call center, online and mobile ordering platforms, have delivered significant increases in takeout revenues, and reduced operating costs and improved guest satisfaction with other RRT restaurant partner clients.
With such an extraordinarily large surge of takeout business during the holiday season, the overall breadth and comprehensive level of services that RRT provides was vital in the decision making process by the regional chain.
"Choosing RRT was made after an exhaustive search to find a partner that could see our vision and truly understand the scope of our business needs," Kathy Cavanaugh, CEO of Polly's Pies. "It was about putting our people always first and delivering the promise of our brand by partnering with a company that we feel has the same high standards and ability to accommodate and customize as Polly's does, and we discovered that RRT was a perfect match for us. In other words, they have a superior product that will seamlessly handle a high volume during our busy holiday business season, while providing an optimal experience for our Team and Guests."
The solutions offered by RRT provides an exceptional guest experience and empowers Polly's Pies location management to focus on their core business – dine-in guests and the in-house guest experience. As such, Polly's Pies looks to add both short and long term relationships and stronger brand loyalty with their takeout guests by instituting a supreme level of takeout order management and processing without sacrificing their already high-level of in-store customer service.
"All of us at RRT are thrilled that Polly's Pies, a well-known family business brand within Southern California, selected RRT as their partner to help them to significantly enhance the service provided to their takeout guests," said David Schofield, CEO at RRT. "Polly's Pies, from its earliest beginnings, was built with a strong commitment to providing high quality food through the freshest ingredients and exceptional service to its guests. Takeout has seen monumental shifts the past several years, and guests expect their favorite restaurants, like Polly's Pies, to be agile enough to adapt to those changes and yet not disconnect themselves from their core values, like guest service, that are deeply rooted in their identity. We look forward to a long and mutually rewarding relationship with Polly's Pies."
About Restaurant Revolution Technologies
Restaurant Revolution Technologies, Inc. (RRT) provides the most advanced order management solutions within the restaurant industry, supported by its call center, online and mobile ordering platforms, along with its customer loyalty and catering solutions, for popular restaurant chains nationwide. RRT integrates directly into restaurant's POS and other systems and operates as a "virtual waiter" for its clients, resulting in a seamless series of solutions enabling restaurant operators to offer takeout customers a consistent, positive experience and providing a very positive ROI. The patented suite of solutions reduces operational costs, increases off-premise business and provides a greatly improved customer experience. For more information, please visit http://www.rrtusa.com
About Polly's Pies
In 1968, two brothers, Eddie and Donald Sheldrake started the realization of a great dream by bringing their passion for people and creative talents to Fullerton, CA and create their own special brand known and boved by many today, Polly's Pies. Their bromise is to deliver the Polly's family brand "fresh, friendly, above & beyond expectations by adding extraordinary value first to our team and then to our guests daily". Almost 50 years later, Polly's has grown and now has 15 locations in the Southern California area. For more information, please visit http://pollyspies.com