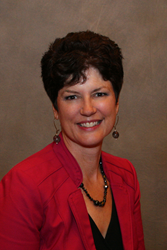 "I hope to bring a better understanding of how to minimize non-compliance risk and save companies from unnecessary financial penalties." -Beth Baerman
Livonia, Michigan (PRWEB) September 29, 2016
Attendance on Demand, Inc., developer of employee time and attendance systems, will be speaking at the Midwest Regional Payroll Conference, Thursday October 6th, at the InterContinental at the Plaza in Kansas City, Missouri. Attendees will learn about the challenges employers face dealing with variable hour employees and the Affordable Care Act (ACA).
Beth Baerman, Director of Compliance and Communications at Attendance on Demand Inc., will go over the "Affordable Care Act: Misconceptions and Pitfalls for Variable Hour Employees". As an expert in time and labor management, Baerman is a frequent speaker in regards to labor compliance. She has been advising employers on the implications of ACA for more than five years. She has been recognized for her work with the 2014 Gold Award for Communications in the Women in Business World Awards.
"It is an honor to speak at this prestigious conference on a topic that all HR professionals and management are facing today," said Baerman.
About Midwest Regional Payroll
The Midwest Regional Payroll organization serves payroll professionals throughout the states of the Midwest/Heartland area of the United States. Including but not limited to Arkansas, Illinois, Iowa, Kansas, Missouri, Nebraska and Oklahoma. It provides an educational forum to exchange information and experiences in the Payroll and Human Resource environment for the benefit of its members.
About Attendance on Demand
Attendance on Demand supports the labor management needs of thousands of companies and more than three-quarters of a million employees across North America. Launched in 2006, Attendance on Demand is a rapidly deployed, cloud-based solution that minimizes a company's risk and technology investment while providing advanced features for securely managing labor data—calculating pay rules, scheduling employees, budgeting labor, automating record-keeping for labor law compliance and managing employee status and reporting for the Affordable Care Act. With standard uptime over the industry average of 99.995% and above average customer retention rates, Attendance on Demand removes the worry of maintaining expensive infrastructure. An extensive North American distribution network helps organizations use Attendance on Demand to reduce labor expenses and improve decision making.