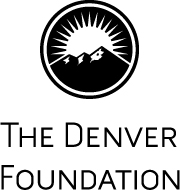 Denver, CO (PRWEB) October 05, 2016
Presented by The Denver Foundation, "Corazon y Generosidad," an exhibition of original photographs of Denver community leaders and philanthropists, is now on display at the Rudolfo "Corky" Gonzales branch of the Denver Public Library, 1498 Irving Street, Denver. The exhibition continues through November 30.
Launched as part of National Hispanic Heritage Month, which runs through October 15, "Corazon y Generosidad" celebrates the long legacy of giving among Denver's Latino Community and features portraits of recognized civic leaders including Bernie and Tim Márquez, Rob and Lola Salazar, Luella Chavez D'Angelo, Ruben Valdéz, and members of LatinasGive!, a new giving circle housed at The Denver Foundation. Representing a diverse range of ages and backgrounds, these donors are noted for their gifts of time, talent, treasure, and testimonythe four pillars of philanthropy.
The Denver Foundation is a recognized leader in the movement to catalyze philanthropy to advance racial, ethnic, and economic equity. "Corazon y Generosidad" illustrates the Foundation's belief that community change is especially powerful when the people most impacted by issues lead in identifying and implementing solutions. The pervasive disparities in education, health care, affordable housing, and employment are among the many issues that the Foundation addresses through funding initiatives, community partnerships, and connections with generous donors. These disparities disproportionately affect people of color.
The Denver Foundation's core commitment to equity is evident in a number of initiatives, including:
Strengthening Neighborhoods, a program that supports resident engagement and resident leadership in addressing community issues with community asset-based solutions
The Inclusiveness Project, which provides resources to help nonprofit organizations become more racially inclusive
Executive Directors of Color, a program to build the individual and organizational capacity of nonprofit leaders of color
Nonprofit Internship Program, a paid summer intern program designed to expose undergraduate students to professional and philanthropic opportunities in the nonprofit sector
Giving Circles for people of color: Denver African American Philanthropists (DAAP), which launched in May 2012; Sisterhood of Philanthropists Impacting Needs (SPIN) and LatinasGive!, both launched in 2015
In August, The Denver Foundation received a $200,000 grant from the W.K. Kellogg Foundation to continue its work through the EPIC (Elevating Philanthropy in Communities of Color) initiative.
For more information, or to request photos from "Corazon y Generosidad," contact Laura Bond, media(at)denverfoundation(dot)org, 303.596.7624.
About The Denver Foundation
The Denver Foundation is a community foundation that inspires people and mobilizes resources to improve life in Metro Denver. In 2015, the Foundation and its donors awarded more than $97 million in grants. The Denver Foundation has three roles: stewarding an endowment to meet current and future needs for Metro Denver, working with community leaders to address the core challenges that face the community, and managing more than 1,000 charitable funds on behalf of individuals, families, and businesses. For more information, visit http://www.denverfoundation.org.