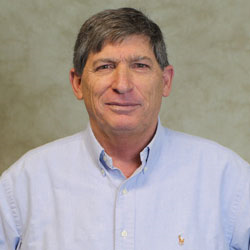 Cypress, CA (PRWEB) September 29, 2016
Trident University International's (Trident) College of Health & Human Services (CHHS) is made up of a diverse and talented group of seasoned educators and researchers. Through association appointments, scholarly research, published works, and conference presentations, the CHHS faculty is actively contributing to the advancement of their field and finding ways to improve the student experience.
PROMOTIONS & APPOINTMENTS
Dr. Mickey Shachar was recently named Dean of Trident's CHHS. Dr. Shachar previously served as a Program Director in the CHHS, overseeing the Master of Science in Health Administration, Master of Science in Homeland Security, Bachelor of Science in Homeland Security, and Master of Science in Emergency and Disaster Management degree programs.
Dr. Patricia Rhynders has been named Associate Dean of the CHHS. She joined Trident as a faculty member in 2004 and, in 2012, assumed the role of Program Director for the Bachelor of Science in Health Sciences (BSHS) program. Dr. Rhynders has frequently been recognized as an outstanding faculty member by her peers and was the recipient of Trident's Board of Trustees award for her exceptional embodiment of the University's values. She has contributed to the development of the College in many ways, including chairing ten successful Ph.D. students' dissertation committees. She also has earned the Master Certified Health Education Specialist (MCHES) national credential. Her hardworking, collaborative, results-oriented approach and leadership skills will serve both the college and students well.
Dr. Rolena Stephenson has been named Department Chair of Health Sciences. Dr. Stephenson has been with Trident since 2010 as a faculty member and was promoted to a Faculty Lead position in 2014 in the BSHS degree program. She has earned the Master Certified Health Education Specialist (MCHES) national credential. Her doctoral degree in health education and master's degrees in public health and health administration align with the area of expertise needed to enhance and maintain Trident's growing Health Sciences department.
Dr. Gayl Anglin has been named Department Chair of Health Administration. Dr. Anglin joined Trident in 2009 as a faculty member and was promoted to Faculty Lead in the Master of Science in Health Sciences program in 2014. She earned a doctoral degree in Political Science with an emphasis in Health Policy and Law. Dr. Anglin has practical and professional experience as a project director and researcher at UCLA School of Medicine and evaluator and project director at Northrop Grumman IT Health Solutions. Her combined expertise and managerial abilities will serve her well in this new role.
Dr. Rudolph Bustos has been named Department Chair of Homeland Security. During his time at Trident, Dr. Bustos has been instrumental in the planning and development of three Homeland Security degree programs, from inception to approval by WASC, and then to overseeing the successful development of all new courses for the programs. This is a testament to his leadership skills and the strong interpersonal relationships he has fostered with his team, all of which will be valuable in this new role.
NEWS & HIGHLIGHTS
Dr. Gayl Anglin was recently appointed to the Editorial Board of Globalization and Health Journal as an Assistant Editor. The peer-reviewed journal is published by Bio-Med Central, a part of Springer Science. Her primary duties include assigning manuscripts to peer reviewers, conducting literature searches and making the determination on whether a manuscript will be published in the journal.
Dr. Carlos Cardillo, Faculty Mentor, was part of a team that presented at the Academic Resource Conference (ARC) earlier this year in Garden Grove, CA. The presentation, titled "Enhancing Social Capital and Engagement for Students, Faculty, and the General Public at Online Institutions: Best Practices from the Culture of Research and Education Series," explored the unique opportunities available to engage and connect diverse participants in a 100% online environment.
Dr. Welford Roberts, faculty member in the Ph.D. in Health Science program, was recently presented with a citation from Bob Custard, the outgoing president of the National Environmental Health Association (NEHA), for his leadership on the NEHA Endowment Fund Board. This was presented at the NEHA's annual conference in San Antonio, TX in June. Dr. Roberts, a veteran of the United States Army, is currently leading a six-member board for the NEHA to reevaluate the structure, purpose, and use of the fund to make recommendations the benefit the organization. Dr. Roberts is a member of the Uniformed Services Environmental Health Association (USEHA) and currently leads USEHA educational and strategic planning efforts. In 2014, Dr. Roberts received the Walter S. Mangold Award from the National Environmental Health Association
Trident, a 100% online university that has been in operation since 1998, is regionally accredited by the WASC Senior College and University Commission (WSCUC). Active duty military, veterans, National Guard, and military dependents make up 79% of the University's student population, and Trident is proud to employ many veterans at its faculty, staff, and management levels. Of Trident's 30,000 alumni, more than 22,000 have a military affiliation.
For any media inquiries, please contact Daniel Sloan at daniel.sloan(at)trident(dot)edu.
About Trident University
Founded in 1998, Trident University International (Trident) is a leading online postsecondary university serving adult learners. Trident developed the Trident Learning Model, which employs case-based learning in an online setting to teach real-world relevant critical thinking skills to enhance the lives and careers of students. Trident offers high-quality bachelor's, master's, and doctoral degree programs, led by a qualified faculty team, over 80% of whom have doctoral degrees. Visit http://www.trident.edu, Trident's Facebook page, or call at (855) 290-0290 to learn more about Trident's wide range of bachelor's, master's, and doctoral programs.