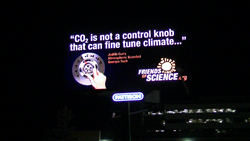 This is not a trivial matter – billions of dollars of costs, thousands of jobs and the long-term socio-economic stability of Alberta is at stake over faulty claims
Calgary, Alberta, Canada (PRWEB) September 29, 2016
Friends of Science Society says Pembina Institute's call for an accelerated phase-out of coal in Alberta, on public health and climate change grounds, outlined in the September 14, 2016 report "Breathing in the Benefits" is dangerous and misinformed. Friends of Science has issued a rebuttal entitled "Dire Consequences: Destroying Alberta's Affordable Power Advantage" are calling for a halt to coal phase-out and an investigation, saying an accelerated rate would lead to more deaths, health costs, job loss and risk of blackouts.
Such is the impending crisis in the UK as power capacity has dropped sharply, and sooty diesel generators are used as a stop-gap, as reported by The Telegraph, June 1, 2016.
"Pembina Institute has made wildly exaggerated claims about the effect of coal-fired power plant emissions on human health and premature deaths that bear no relationship to the actual Alberta Health Services statistics," says Michelle Stirling, Communications Manager for Friends of Science Society. "This is not a trivial matter – billions of dollars of costs, thousands of jobs and the long-term socio-economic stability of Alberta is at stake over faulty claims."
Friends of Science new rebuttal report issued today entitled "Dire Consequences: Destroying Alberta's Affordable Power Advantage" reviews and maps asthma and respiratory infection rates from reports by the Alberta Health Services Primary Care Networks. Contrary to Pembina's claims, Albertans who live near coal-fired power plants have better health rates in these categories than those who live in rural areas. Some of the highest rates of asthma are in the Pincher Creek area.
"This is serious," says Stirling. "The Pembina Institute and associates have been extremely influential on the Alberta Climate Panel and now we find they are misinforming the public and fear-mongering. For what end?"
Stirling says Pembina's health claims are based on a subjective extrapolation of the Canadian federal government formula related to emissions reductions of coal phase-out. But Stirling points to the work of Dr. Ross McKitrick on health models, saying that models are useless unless evaluated against actual patient data.
"Albertans are on the verge of destroying a multi-billion dollar-a-year affordable power generation industry that employs thousands of people and directly drives the economy of 30 communities…all because of a faulty health extrapolation that bears no relation to reality? Something is terribly wrong here," says Stirling. A Nov. 25, 2015 report in the Calgary Herald pegged coal industry compensation alone at $12 billion.
Friends of Science Society are calling upon the Albertan and Canadian governments to stop coal phase-out until the matter is fully investigated.
Stirling points out that all modern medical interventions require vast quantities of affordable power.
"Putting people into heat-or-eat poverty creates more health problems and job loss," says Stirling, citing the UK experience where the country has experienced high rates of premature deaths due to surging power costs as reported in the Telegraph, Feb. 1, 2015, due rapid coal phase-out along with the addition of renewables. The UK now faces power blackouts and collapsing industry.
About
Friends of Science has spent a decade reviewing a broad spectrum of literature on climate change and have concluded the sun is the main driver of climate change, not carbon dioxide (CO2). Friends of Science is made up of a growing group of earth, atmospheric and solar scientists, engineers, and citizens.
Friends of Science Society
P.O. Box 23167, Mission P.O.
Calgary, Alberta
Canada T2S 3B1
Toll-free Telephone: 1-888-789-9597
Web: friendsofscience.org
E-mail: contact(at)friendsofscience(dot)org