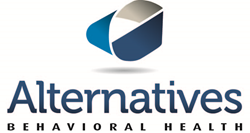 "Alcohol treatment for the 21st century."
Los Angeles, California (PRWEB) January 11, 2016
Alternatives Behavioral Health is pleased to announce a new Non-12-Step Intensive Outpatient Program beginning January 2016.
Alternatives offers a profound paradigm shift, the first of its kind, for clients struggling with alcohol, drugs, or problematic behaviors. This is not a 12-Step program. It's a skill-building system based on each client's goals.
"Spending several weeks at an inpatient rehab can be expensive," says Marc Kern, Ph.D., Co-founder and Director of Clinical Services. "Our outpatient program provides the opportunity for clients to receive the same benefits, in a group setting, at an affordable cost and without the invasive time commitment."
"This is alcohol treatment for the 21st century," says Adi Jaffe, Ph.D., Co-founder and Executive Director. "We provide clients a science and technology based solution for their recovery. Our innovative program helps clients reclaim trust in themselves. They will learn the reason behind their behaviors and how to self-manage them within a community of like-minded individuals."
Evening hours (6:00pm-9:00pm) are available to accommodate professionals. Call 888-532-9137 for more information.
Alternatives Behavioral Health uses groundbreaking technology, including 24/7 alcohol monitoring, and teaches clients how to self-manage their addictions and eliminate the associated problems. Its proprietary Bio-Affect Management ("BAM") treatment system is evidence-based and teaches clients to recognize the relationship between biological factors, emotional issues, and repetitive self-destructive behaviors.
Program starting weekly beginning January 2016. Hurry! Limited enrollment is available, but you can start at any time.
Contact:
Marc Kern, Ph.D.
Director of Clinical Services
DrKern(at)AddictionAlternatives(dot)com
Alternatives Behavioral Health
822 S. Robertson Blvd., Suite 300
Los Angeles, CA 90035
888-532-9137
http://www.addictionalternatives.com