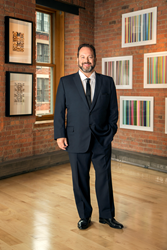 New York, NY (PRWEB) September 30, 2016
TOWN Residential, New York's preeminent luxury real estate services firm, is leading the industry while continuing a commitment of transparency by sharing what many consider highly proprietary data. Through the end of the third quarter, the firm successfully transacted more than $1.69 billion in total sales and leasing volume. This total is comprised of 820 sales transaction sides and 2,639 leasing transaction sides, representing a 4.8% increase in the total number of closed transactions over the same period last year. The data reflects New York City business only.
Among the completed are several notable transactions, year to date:

TOWN Residential successfully transacted 74 properties over $5 million, with 18 of those transactions exceeding $10 million
TOWN Residential completed 88 rental transactions over $10,000/month, with 32 of those transactions exceeding $15,000/month, and 50 surpassing $20,000/month
The firm is currently representing 177 active sales exclusives and an additional 178 sales listings in contract totaling more than $1 billion; as well as 264 of the city's top luxury rental exclusives.
With design-forward and record breaking projects among their many credits, TOWN New Development, led by real estate veteran Shlomi Reuveni, is expertly leading the sales and marketing efforts for 212 Fifth Avenue, a conversion of a prewar masterpiece that will undoubtedly become Downtown's most coveted address; Brooklyn's newly launched 159 Thompkins and the successfully sold-out 280 Saint Marks Avenue; 52 Wooster a boutique luxury condo project in Soho; and Circa, Upper West Side's most stunning new addition designed by FXFowle.
The team's upcoming projects include two high profile Upper West Side projects that will total an estimated 50 prime homes; 126 unit corner project at 300 West 122nd Street; new estimated 37 story 303 East 44th Street; a large scale 49 story condo tower in the East 40s; a newly constructed boutique condominium on East 81 Street on the Upper East Side, a large prewar conversion project in a most coveted location in Brooklyn, as well as 520 Fifth Avenue, a super tall luxury tower condo project in bustling Bryant Park.
Town Marketing & Leasing has over 2,000 apartments in active lease-up, maintenance and consulting. The group recently achieved the highest rental price per square foot in a non-doorman building above 59th Street at the fully leased Allen House; leased 172 Montague in just 90 days; in just over 7 months successfully leased over 96% of 20 Exchange's new 221 unit inventory.
TOWN Commercial has successfully completed transactions in office leasing, retail leasing and investment sales – expertly representing tenants, landlords, buyers and sellers alike. In just 18 months, the team has successfully closed approximately $1.5 billion in deal volume. Among the quarter's activity was the successful closing of the estimated 32,000-square-foot fourth floor of the newly constructed One SoHo Square, located at 223 Spring Street/161 Avenue of the Americas. TOWN's award-winning broker, Lori Shabtai, and team member Jonah Katz, represented the tenant DoubleVerify, a NYC-based tech company that authenticates the quality of digital advertising for the world's largest brands.
In 2015, TOWN Residential successfully transacted more than $2.7 billion in total sales and leasing volume – surpassing 2014 record totals and marking a more than 30% boost over the same time last year. Within the year, the firm completed over 1,150 sales transaction sides, and over 3,200 leasing transaction sides with an average price of approximately $2,000,000 and $5,000 respectively.
In 2015, the firm completed 10 transactions surpassing $20 million – including a $54.75M transaction and set citywide records for Manhattan's highest third-quarter sale with the $37.9 million penthouse closing at The Charles. TOWN Residential also took the number three ranking among Manhattan's rental elite as ranked by The Real Deal. Among the five year accomplishments, TOWN Residential completed more than $8.5 billion in total sales and leasing volume which was comprised of than 3,800 sales and nearly 12,000 rentals. The successful transactions included 50 trophy penthouses and the sale of more than 175 townhouses, with over 80 in Brooklyn alone.
The firm's significant sales and leasing growth has been matched by innovative initiatives and transformative relationships including an unprecedented collaboration with South Florida's pre-eminent Fortune International Group; a strategic partnership with the industry leading data provider UrbanDigs; and expansion The Astor Room, the firm's industry-leading professional development platform; among many others.
About TOWN Residential, http://www.townresidential.com
Founded in 2010, TOWN Residential has cemented its position as New York's foremost luxury real estate services firm with an exhilarating foundation and seamless execution of best-in-class customer service by an unparalleled team of more than 500 Representatives and professionals strategically located in seven prime offices. TOWN Residential specializes in luxury residential sales; leasing; the marketing, sales and leasing of property developments; commercial and retail.