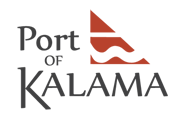 There is increasing demand from companies wishing to relocate and current tenants ready to expand in Kalama.
Kalama, Washington (PRWEB) October 03, 2016
In response to demand for more light industrial space at the Port of Kalama, the board of commissioners has approved the expansion of Kalama River Industrial Park with a new 120,000 square foot building. The commission awarded the building design contract to Collins Architectural Group, which designed the new Port of Kalama administration building and interpretive center.
Building design and permitting are expected to take six months and the new facility is expected to be ready for tenants in October, 2017. The $588,000 contract includes construction administration as well.
The Port's industrial buildings are nearing capacity and there is increasing demand from new companies wishing to relocate and current tenants ready to expand in Kalama—just 30 minutes north of Portland, Oregon. The Port is currently working with several companies interested in moving to the new building which can be partitioned to as small as 10,000 square feet.
"Kalama has experienced consistent growth and demand for light industrial and manufacturing facilities over the last several years—as a result, we are confident this new building will be fully-leased in short order," says Liz Newman, marketing manager, Port of Kalama. "A mission of the Port is to continue to create economic development, revenue and job opportunities not only for our community but the entire region. We believe we are on a significant growth trajectory to succeed in that objective."
A growing number of industries and businesses have found the Port of Kalama an ideal location to grow. The Port boasts an Industrial Park and acres of shovel-ready land for manufacturing, technology, storage and many other uses. A 5-acre Marine Park stands out as a popular destination for both locals and tourists. Kalama is already banking on these features and more as it attracts new businesses to the amenity-rich industrial properties. Port officials cite several advantages for businesses to expand operations in Kalama including:

No state, corporate or personal income taxes
Collaborative, business-friendly environment
Affordable/competitive rates
Accessibility to all modes of transportation
Quality buildings, land on river/rail/Interstate
Quality of life, slow-paced, beautiful, quiet, hometown feel
Proximity to international airport at PDX—just 30 minutes away
About Port of Kalama – Where rail and water meet:
The Port of Kalama is located in Southwest Washington on the Columbia River and immediately off of Interstate Highway 5. The port exists to induce capital investment in an environmentally responsible manner to create jobs and to enhance public recreational opportunities. Port of Kalama's industrial area includes five miles of riverfront property adjacent to the 43' federally-maintained deep draft navigation channel of the Columbia River. The Port is served by the Burlington Northern/Santa Fe and Union Pacific railroads. There are over 30 businesses located at the Port of Kalama, employing over 1,000 people. Port of Kalama offers all the superior facilities businesses need to thrive, and an unsurpassed quality of life. The port offers shovel ready sites, a new Industrial Park, state of the art Marine Terminals and transportation accessibility to rail and highway all just a 30 minute drive to the Portland International Airport. Port of Kalama also offers high-bandwidth communications, with dual access fiber-optic service to Seattle and Portland. Properties currently available at the port for businesses wishing to expand and thrive: Visit http://portofkalama.com/available-properties/.
Contact: Liz Newman, marketing manager, Port of Kalama, 360-673-2379 or Claudia Johnson, PR, 503-799-2220.