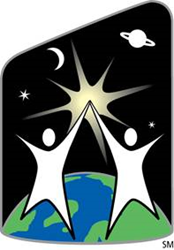 Connect with people who care about space exploration and its effects on our lives. It's inclusive – if you're into space, there's a place for you.
Seattle, WA (PRWEB) October 03, 2016
In Washington this month, and all over America, thousands of people will be joining astronauts, astronomers, and astrophysicists, among many others, in an international celebration of science, technology, and contributions to the betterment of the human condition. The World Space Week 2016 theme, "Remote Sensing: Enabling Our Future," is sparking wide-ranging activities. From galas to stargazing to virtual classrooms, all who have interest in outer space – professionals, students, and hobbyists – are invited to join nearby events or create their own. October 4-10 is a week-long chance to participate simultaneously in global excitement and local fun.
This year, in order to include students who can't attend local events, organizations involved in STEAM outreach are offering virtual classrooms for students and educators. The Generation Beyond Virtual Field Trip, by Discovery Education, and NASA's Tour of the Electromagnetic Spectrum are both designed for middle-schoolers.
The United States is home to some global highlights for the 17th annual World Space Week:

Space Heroes Hall of Fame Inaugural Gala, one of many Space Foundation events in Colorado Springs, CO.
First annual IMAX Space Week will present space-themed blockbusters and documentaries at AMC Theatres locations around the country.
Aerospace in Hawaii Week, Honolulu, HI
Special Challenger Learning Center experiences, and astronomy activities hosted by Dudley Observatory at the Museum of Innovation and Science, Schenectady, NY
Afternoon With An Astronaut - Story Musgrave: The only astronaut to go to space in all five space shuttles. Tampa, FL
Declared by the United Nations General Assembly in 1999, World Space Week is the largest public event about space exploration, science and technology – like Earth Day, but for Space. The annual celebration fosters space outreach and education around the world, and connects people from many cultures holding events synchronized over the course of the week. As an observing member of the UN Committee on the Peaceful Uses of Outer Space, building international cooperation is key: "World Space Week is a valuable way to connect with people who care about space exploration and its effects on our lives. It's inclusive – if you're into space, there's a place for you" said Timiebi Aganaba-Jeanty, Executive Director of the World Space Week Association (WSWA). World Space Week is coordinated by the United Nations with the support of the WSWA.