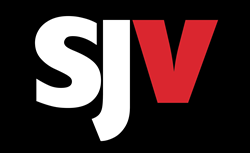 Our primary goal was to ensure total conformity in accordance with the new Privacy Shield framework.
KENNESAW, GA (PRWEB) October 06, 2016
SJV, leading provider of Global Screening Solutions to the Background Screening Industry, has formally obtained certification under the newest set of data standardization requirements between the U.S. Department of Commerce and the European Union. After the E.U. overturned the standards and regulations set forth by the 'Safe Harbor Privacy Principles' in October 2015, a new framework of requirements was formally recognized and enacted by both the United States and its counterparts in the European Union to solidify the conditions for data extraction and transfer over international borders.
"SJV has been on the forefront of transparency and data security when it comes to all of our services both Domestic and International." stated Scott Vanek, Founder & President of SJV. "It was crucially important for the protection of our CRA clients, and key to our overall business strategy, that we completed the Privacy Shield Certification in its entirety. We are now the first and only furnisher in our space to become fully compliant and certified under these new standards."
In 2015, SJV welcomed Nitza Lamas into the role of Vice President of International Solutions and Compliance. The changes in the E.U. governance of data transmission and protection has been her main emphasis as she has fortified SJV's processes and ordering standards.
"Our primary goal was to ensure total conformity in accordance with the new Privacy Shield framework." said Lamas, a veteran of the Screening Industry with 30 years' experience. "We're focused on safeguarding our clients when through these new rules and regulations. In addition, with the continued development of our integration capabilities to further support International Services via XML, and an enhanced user experience through our ClientConnect web-portal, SJV is confident we're providing the best client experience possible for International Screening."
SJV revisits all policies and procedures for compliance and workflow processes in accordance with their ISO 9001:2008 Certification for Quality Management. The Privacy Shield Certification will be introduced to these audits conducted both internally and by a formal 3rd party to guarantee on-going alignment with the requirements to maintain certification.
ABOUT SJV
SJV & Associates is a Global Solutions Provider, combining innovative technology with human expertise. Driving the highest standards for time service and accuracy with Conventional Court Research, Automated Court Research, International Solutions, MedEx Solutions, and our Verifications Suite; SJV is the Premier Information Supply Chain to the Background Screening Industry.
SJV is also the only firm in its direct marketplace to maintain an ISO 9001:2008 Certified Quality Management System, ensuring superior quality research, results, and customer service, for their entire client base. For more information, visit http://www.sjvassoc.com, or contact us directly at 800.203.0582 and via e-mail to Solutions(at)sjvassoc.com.