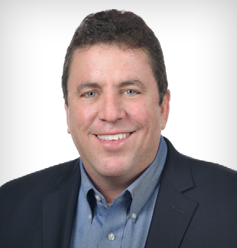 This solution has been proven to raise the profile and "Social Selling Index" (SSI) of individuals in these roles, which yields higher quota attainment," notes Culbert.
Atlanta, GA (PRWEB) October 12, 2016
Revenue Marketing™ Company, The Pedowitz Group (TPG), announces its partnership with Grapevine6, the industry's first mobile content engagement platform. Now companies can arm customer facing employees including sales reps with easy-to-use mobile tools allowing them to engage with relevant content, communicate and build relationships with prospects and customers and drive sales success. Users report quantifiable improvements in quota attainment and revenue production.
"Few B2B marketing and sales solutions on the market today are built "mobile first" and are easy to use," said Bruce Culbert, TPG Partner and Chief Service Officer. "In conjunction with our Content Engagement Solution, Grapevine6 allows customer facing employees to share content and engage prospects and customers in a meaningful way in just minutes per week. This solution has been proven to raise the profile and "Social Selling Index" (SSI) of individuals in these roles, which yields higher quota attainment."
SAP has indicated that sales reps with an SSI score of 70 or greater on average achieve 160% of annual quota. Check out SAP's video on the Power of Social Selling.
"Grapevine6 has had early success in the financial industry with advisors and in the technology industry with marketing, sales and consulting employees, helping them build their personal and professional brands while selling more," said Wayne Gomes, co-founder of Grapevine6. "Our partnership with TPG, one of the leading Martech solution providers in the US, allows us to bring our solution to the technology and manufacturing sectors in the US at scale."
See for yourself and increase your Social Selling Index, test Grapevine6 today!
About Grapevine6
Grapevine6 is a patent-pending content engagement platform designed to address content demands that overwhelm today's under-resourced sales and marketing orgs. Inbound tactics like employee advocacy and content marketing require a continuous feed of relevant content while outbound tactics like social selling require both engaging content and a timely feed of new prospects. Grapevine6 addresses all these challenges by using artificial intelligence to zero in on the best articles to share while isolating the announcements that matter most. All this value is extracted from a collection of 20 million articles spanning 6000+ publishers in 5 languages and it's delivered in an incredibly simple push button experience that fits in a user's pocket thanks to the Grapevine6 mobile app.
About The Pedowitz Group – Connecting Marketing to Revenue™
The Pedowitz Group, an Inc. 500 firm, is the world's largest full-service Revenue Marketing™ company. A two-time Pacesetter winner, The Pedowitz Group helps global clients transform their marketing organizations from cost centers to revenue centers by assessing and optimizing six controls: strategy, people, process, technology, content and results. As the authority on Revenue Marketing Transformation™, the company has helped over 1,200 clients begin the journey to driving predictable, repeatable and scalable revenue results. The Pedowitz Group customers have won over 40 national awards for their Revenue Marketing excellence. For more information on how The Pedowitz Group helps clients become successful Revenue Marketers™, visit http://www.pedowitzgroup.com, call us at 855-REV-MKTG or visit Revenue Marketer Blog.
###