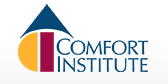 Joining Comfort Institute is now a simple choice for HVAC contractors serious about their success.
Centerville, OH (PRWEB) October 12, 2016
Comfort Institute and Service Roundtable announced a strategic partnership between the two organizations. The partnership, announced last week during an annual gathering of Comfort Institute members, provides HVAC contractors with a one-stop-shop for all business support needs including training, marketing support, industry-related discounts and professional networking. Based upon the partnership, all Comfort Institute members will now have the option to receive membership in the Service Roundtable, compliments of Comfort Insititute.
"Both organizations have a long history of serving HVAC and home performance businesses," said Liz Patrick, Service Roundtable's Vice President of Strategic Alliances. "While Comfort Institute has focused primarily on being the training experts in Home and Duct Performance and implementing best practices, Service Roundtable has been providing the same community with incredible partnership reward opportunities and marketing and business tools to accelerate contractor growth. Together, we offer a full spectrum of professional assistance that is second to none in the industry."
"This partnership makes joining Comfort Institute a simple choice when HVAC contractors want to look at the whole house as a system. Most importantly, it allows them to provide real comfort solutions to the homeowner," said Bryan Barnes, Sr. Director of Business Development for Comfort Institute.
Together with Service Roundtable offerings, Comfort Institute members now receive a variety of support services including:

Regional technology training
Risk-free lead generation platform to drive exclusive and qualified leads
Professionally designed and customizable business templates
Online discussion group for professional experience sharing and discourse, recapped daily via email
Quarterly cash rebates on hundreds of business-related products and services
The Comfort Institute / Service Roundtable partnership was announced last week at the Success Summit, an annual gathering of Comfort Institute members and Aeroseal dealers. Along with the new partnership announcement, Comfort Institute unveiled its Digital Lead Generation Platform, a web-based solution designed to help its members generate leads and close more sales. The platform provides participants with an enhanced website, pay-per-click advertising and ongoing platform management.
"The Digital Lead Generation Platform is the best risk-free method there is for driving exclusive and qualified leads to the business owner," said Barnes. "We were thrilled to reveal our new lead generation platform and believe it is time that lead generation programs like this drive the brand of the dealer, and not a third party."
About Comfort Institute
Comfort Institute is an expert training organization in home and duct performance, committed to increasing leads, sales and profits for its members. For more information, visit http://www.comfortinstitute.org.
About Service Roundtable
Founded by a collaboration of leading contractors, Service Roundtable is dedicated to helping HVAC contractors improve sales, marketing operations and profitability. For more information, visit http://www.serviceroundtable.com
For more information on becoming a Comfort Institute / Service Roundtable member call 800-933-5656.